Danurai came with an entertaining show that may not be new overall but it definitely is new to FGC. And hell, it work wonders! Do you want to know more? Well of course yo do, but… IS THAT YOUR FINAL ANSWER?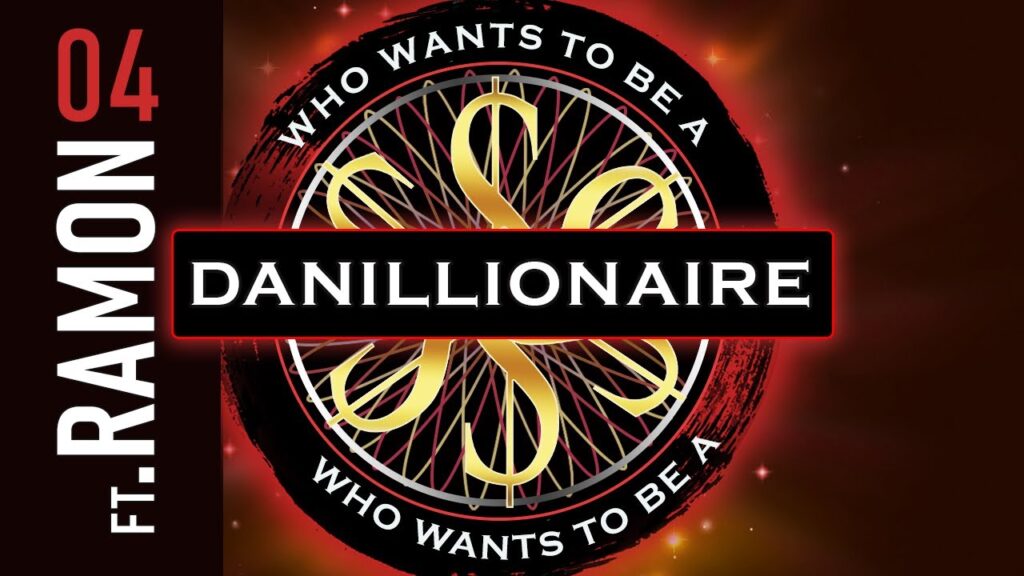 So far, there were four Danillionaire episodes dedicated to SoulCalibur and there will be more. And trust me, they are worth to watch. But let Danurai himself to introduce you to his show:
Twitter: @DanuraiTwitch
Twitch: danurai
Youtube: danurai
Birth Year: 28th January 1993
Country: United Kingdom
Hello Danurai, can you briefly introduce yourself?
Hi! My name's Danurai. I'm from the UK and only recently started integrating myself in the FGC! My favourite types of games FGs, action/adventure and RPG!
So, "Who Wants To Be A Danillionaire"? Can you tell us more about this series of yours?
I really enjoy quiz shows with specialist subjects such as Mastermind and I thought I could bring something similar to the FGC. I couldn't see it happening anywhere else (at least not with the Mastermind + Millionaire format) so I decided to give it a go. It's arguably some of my best content at the moment!
How do you make up the questions?
I start off by asking which franchise the guest would like to answer questions on. If the franchise spans multiple games, manga, anime, etc I pull some of the easiest questions first. Then when I feel it's been made easy enough, I hit them with the most obscure and random stuff ever!
I usually try to pick the bigger names from the FGC. So we've had Fergus for Tekken, Ramon, Boom, Neon & Myloes for SC, Grimulus for KoF, etc. But it's genuinely open to anyone who wants to test their knowledge.
Is there any schedule for future Danillionaries? When can we expect to see more of those?
There's no set schedule yet, mostly because people have stuff to do! But I usually like scheduling them for a weekend, when people are usually the most free. I'm currently in talks with a few people from different communities for some episodes so watch this space.
Can you share any personal highlight(s) from already aired Danillionaire episodes?
Oh I have a fair few of those! To name a few though: When I had Ramon on, he used his "Phone a Friend" lifeline. He decided he'd get Boom on for a Yoshimitsu question. That in and of itself isn't too bad but because I'd kept some of the same questions in from his Danillionaire, he started off saying he was going to ruin us both for this!
The second one is pretty much the entirety of the Neon & Myloes episode. They managed to essentially guess their entire way through the quiz! I have to admit, I did make the questions sliiiightly easier for them but still… Jammer buggers!
How about your other projects you have?
Currently I'm only working on Top Tier Tutorials as my other public projects. I always have stuff brewing but right now, those two plus my commentary and regular streaming takes up a lot of time.
Please answer a single question that you were not asked but you would like to answer!
Oh damn, this is a tricky one. I think it would have to be "Why did I get into the FGC?"
Well, I've always loved fighting games. I started off with Tekken 1 and slowly moved on to other games such as SC and SF. But I ended up falling in love with the SC franchise but never felt good or enough or had enough confidence to join the wider playerbase. When SC6 got announced, I was overjoyed and saw it as my opportunity to really make a mark on the FGC!