Whenever you watch any South-Asia Soulcalibur tournament, you can be sure you will notice when 575 is on the stream. But who actually is this Nightmare main with super explosive play style?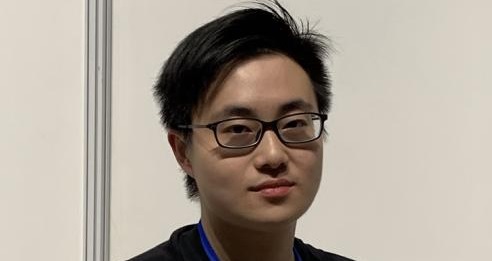 Nickname: 575
Twitter: @lw575
Youtube: 575 (personal) | junsinpon (Taiwanese Community Channel)
Birth Year: 05/11/1995
Country: Taiwan
If you had to introduce yourself in three sentences to some SoulCalibur player who didn't know you, what would you say?
Hello! It's my pleasure to introduce myself to you! I am 575 from Taiwan, a competitor (maybe?) who mains great swords in SC6.
I also play other games such as Azur Lane, Arknights, MH series, FPS, and recently Genshin Impact.
Smile will be the best way to present myself.
What is the origin or meaning of your nickname?
The Chinese pronunciation of my name, WU,CHI-WU, is very similar to 575 spoken in Chinese. Therefore, my nickname is 575.
How did it happened you end up playing fighting games?
I used to play video games, especially fighting games, with my elder sister and cousins since I was four. We played Tekken (3~4), KOF (96~2002), Samurai Shodown Series etc. When I was 11, my sister was attracted by the creation mode and the character design of Setsuka in SC3. Once we played the game, we were fascinated by the quality of the game but still played like amateurs. However, after SC3, I didn't play video games due to academic, parent and health reasons until the late 2012.
At that period, almost no one was playing SC5 – but my elder sister and I, we still played offline for 5,000 matches because it was very interesting (even more than SC3). Thus, a bunch of knowledge for SC was accumulated.
I met Taiwanese SC Community in SC5 online casuals. Since then, I am part of the community.
Who do you main in SC6 and why?
Nightmare and Siegfried.
Because Nightmare is the first character I played in SC3. His armored appearance, behavior, and background are so badass that I am deeply "possessed". The powerful, all-out, revenge playstyle fits my thought well. Moreover, I choose Siegfried to be my second main because not only does he use a great sword and have cool character design like Nightmare, but he also compensates Nightmare's bad match-ups very well.
Groh is my sub-main. He dominates mid-range and is very fun to play.
What is your opinion regarding SC6?
SC6 is quite good so far, after so many adjustments.
Unlike SC5, SC6 encourages players to be more offensive in order to get more advantages. When it comes to Soul Charge for most of the characters, it may further prove the concept I mentioned above. In this way, players need to know how to deal with various SCs for different characters. Although those things can be solved by labbing, the overall gameplay is far from neutral game when compared to old generation.
Btw, CE takes too long.
If you could change one single thing about SC6 what would that be?
Give Nightmare old 3K from SC5 but maintain current frames.
What you consider to be your greatest SC6 achievement and why?
EVOJP 2019 was the first time I took part in an international tournament and I got 13th/288.
In official tournament SOULCALIBUR Asia League, I got 5th place in Taipei, I won in Penang, and got 5th place in Singapore (SEAM2019).
Please answer a single question that you were not asked but you would like to answer!
Master Keev is my Nightmare mentor.
Master Shen Yuan is my Siegfried mentor.
Master Linkorz is my AGA mentor.
Being good manner is the first thing to learn in fighting games.
Thank you for the interview!