Day 1 of WePlay Ultimate Fighting League Season 1 for SoulCalibur 6 is over. Let's summarize what happened, how the results looks and what are some of the most interesting things we saw and learned; and what the best matches where!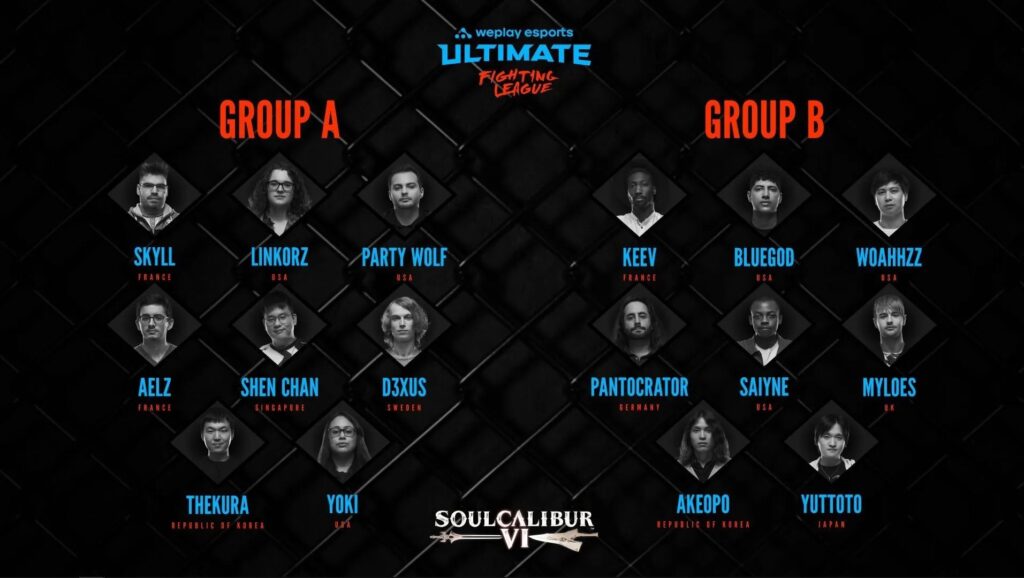 This article was prepared in coordination with Zubaz and Hayate EIN.
Outcome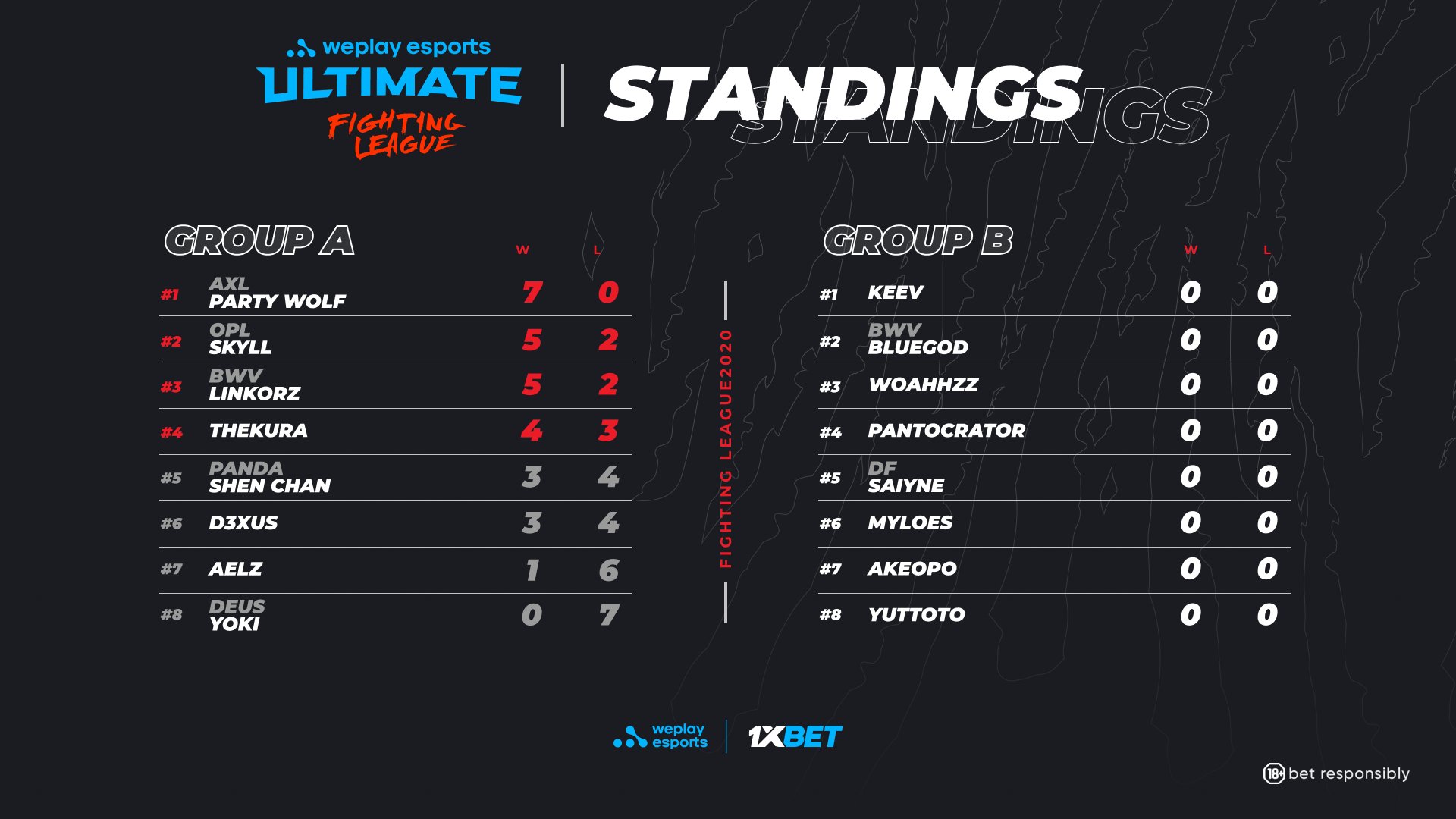 Observations
Zubaz
Yoki did amazing. Her results don't show how well she played. You could see how stressed her opponents were while playing her (You can visibly see Skyll getting shaken after his loss in game 2), and managed to take it down to the wire vs the best in the world. Anyone who doubts her abilities is wrong to think that way.
Linkorz is a master of many characters, for better or worse. I think it helped him a lot when he picked other characters on day 1. It's always a treat to see his Geralt these days.
Skyll's movement and neutral control is insane. He has a very unique timing to him, that forces his opponent to adapt to his pace, or get overwhelmed by the constant space changes. For example in the match vs Aelz, Skyll was in complete control of the game the entire time. He walked in and out of ranges, making it extremely difficult for Aelz to adapt and counter.
unicorn
TheKura's Kilik was nothing like any Kilik we are used to know. Kura made him look like rightful top tier. His slow-paced, neutral-heavy, grindy style really seem to suit the character well.
Skyll was rocking Mitsurugi exclusively despite Calibur's mainstay samurai being placed in low tiers after latest patch. His performance was extremely strong, qualifying him into Finals.
Overall, we saw very low amount of secondary picks – basically except Linkorz (who is known for actually maining plethora of characters), everyone sticked with single pick for whole night.
Noone expected any player will be able to clean sweep Group A yet Party Wolf managed to do exactly this with his super clean Cassandra.
Best Games
D3xus vs Shen Chan
Upset that none saw coming. Definitely one of the "must see" matched of Day1! Also, the round 1 buttoncheck is amusing yet very relatable – as almost every FG player was at least once in D3xus shoes.
Linkorz vs Party Wolf
The game for the "Day1 King of America" title was another super hype match filled with amazing gameplay. The adaptations were great and really showed how to properly counter Amy trying to get roses.
Party Wolf vs Skyll
This super hype match presented some insane levels of skyll (and skill). Huge changes in momentum, clutch comebacks, and great neutral control presented are things every SC fan will enjoy surely.
Skyll vs Kura
The last match of the day was probably the most insane one, too, where each round was insane display of peak Calibur performance, technical-wise.
Honorable mention
Kura vs Yoki was a truly amazing match with great display of both players and characters peak performances.
Hayate EIN's picks
Skyll vs Kura, the entire match is the most fundamental old Calibur gameplay I have ever seen, with perfect defense from each side, Skyll has maybe been a bit too much impatient on that one and Kura's has won most of the super clutch moments, that's my best match to watch for sure
Shen Chan vs PartyWolf, would be my second, not because it was close and intense but because it was dramatic, Shen Chan took the lead on each matchs, playing for his tournament life on the line, he made absolutely super solid decision, like burning a SC to secure some dominating rounds, however PW, who was already qualified and so confident on the road of making a 7-0 has shown a ridiculous ability to upset thoses disadvantageous situations by catching him off guard or disrespecting his frames some times, this was tragic to watch, he was just unstoppable and the worst match to do for Shen Chan who was playing to stay in this tournament
Skyll vs Linkorz, this would one of the most clean dominant MU and playstyle application we have seen. The Dexus vs Shen Chan match was kinda a snowball but this one was just Skyll perfectly in this Match Up and managing every adaptation from Linkorz. It was really an impressive match from Skyll
Linkorz vs Dexus, Groh vs Siegfried, I think this is also a very impressive match, this time to illustrate how some players can even master some specific match up with specific secondary or third character pick. This was pretty impressive how Linkorz play this Match up to hurt everywhere he could where Siegfried could not punish or play his usual mid range game. It really looked like a deadly trap he has in his pocket against Siegfried MU. That's also a good thing to Highlight
Finally 5 would be Kura vs Shen Chan, it was maybe the match with the most clutch moment won by Shen Chan. It really felt like a Kura was doing a super great job applying all the tools to hurt Cervantes, like range and abusing difficult punishable lows. But Shen Chan managed to keep the match nearly even with a lot of pokes and finally won every time on pixel moments with very clever jump attacks
Playlist
Event playlist for you to check all the action you missed; or to remind yourself the hype moments you witnessed.
And full replay: