HolyCarp is the captain of the Team Manji Carp Fish which is participating in the ETL Season 3. I sit down with him for interview regarding his plans, expectations and prospects for this season.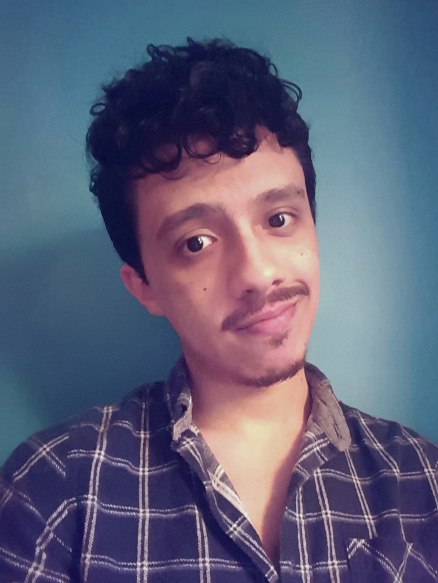 Valhanya: Hello Carp ! Thanks for accepting the interview, I hope you are doing well. So, how do you feel about this 3rd season ?
HolyCarp: Hey, Valhanya. Thanks for inviting me, it's a pleasure to be here, kicking off this season with an interview!
I'm really excited about this one, I think it has the potential to be the best ETL season yet. Not only is the player pool surprisingly well balanced, but we also have a diverse set of captains with very interesting teams, each one bringing their own unique group dynamic.
Valhanya: You are a kind of veteran, you participated in season 1 and 2 as a player and were Taokaka's Ace. For this 3rd season, you chose to be a captain and built your own team, Manji Carp Fish. What are the reasons behind it ?
HolyCarp: The ETL is a very special event for me. In fighting games, I think many of us get used to training and walking the path of self-improvement alone; yet the FGC is filled with so many genuine, like-minded people, and this event is a perfect way to bring together a lot of these players, many of whom may not have otherwise had a chance to bond in such a way. Needless to say, having an opportunity to bring my own group of players together as a captain, and to create a fun and wholesome, yet competitive, environment was something that spoke to me.
I am therefore grateful that our esteemed organiser, MPhantasm, offered me the role of team captain, as I felt it suited me better than an ace this season. For me, the main expectation of an ace is typically about how strong and consistently they perform competitively. Admittedly, I've been a bit out of practice recently, so perhaps my strength and consistency won't be quite what they used to be. However, I still believe I have a lot of other attributes I can offer to a team, such as using my knowledge of the game and of competitive player mentalities, to advise my teammates and help them grow stronger during both our individual and collective journeys through this event. Additionally, it's such an honour to know that my twitch channel can be a platform to help showcase the talent of my teammates and give them some of the recognition they deserve… But if all of that fails, I can at least keep contributing with more terrible fish puns!
Valhanya: As a Champion, you had to pick an Ace from the Contender's side and you chose Guilu, a French Yoshimitsu player. Can you explain your reasoning for this pick ?
HolyCarp: As I previously alluded to, I wanted an ace who is a strong and consistent competitive player; however, I also wanted to pick someone with whom I know I can get along well. Ticking both of these boxes, Guilu was a no-brainer, because not only is he a likeable, friendly person, but he is also an incredibly strong player. The fact I managed to grab him before he qualified from a Contender to a Champion almost felt like I was exploiting a loophole, and I have no shame about it! Finally, I see Guilu as a scholar of Soul Calibur; he is someone who brings an unparalleled wealth of matchup knowledge, as well as an acute insight into live gameplay as it unfolds, all of which I expect to be instrumental to the success of team Manji Carp Fish.
Valhanya: What do you think about the draft and the teams ? Are there any teams Manji Carp Fish is afraid of ?
HolyCarp: There isn't a single team I don't regard as a major threat. There are so many absolute beasts spread across the teams that I don't think we can count anyone out. Though if you were to force me to pick one team that I have my eyes on – and perhaps this will be music to your ears, Val – but I believe that Dark Love is currently looking like the "one to beat". Allstars also has a formidable lineup, and Return to Monke is certainly not a team to be underestimated.
Valhanya: During the draft, you chose to pick WorldBranstar, an Astaroth player and Darxy, a Taki player. What was your strategy ?
HolyCarp: I hope there isn't a word limit to this interview, because I'm ready to write personal essays on each of my chosen teammates! Alas, I'll do my best to keep it brief(-ish)…
WorldBranstar is someone I've known personally since SoulCalibur V, so I know that he just exudes a really kind and genuine warmth: an energy which isn't even slightly mirrored in his gameplay, as he has one of the meanest Astaroths you could imagine. I'm thrilled I could give him the oppor-tuna-ty to show it off (credit to Branstar for coming up with that pun too!).
Similarly, Darxy is another good friend of mine. She is so effortlessly charismatic and someone who puts so much passion into everything she does: this time, this energy is indeed mirrored in her Taki gameplay. Not only is she a hard worker, but she has a real natural instinct for the game, which is something that is difficult to teach and always a joy to watch.
Overall, I'm so happy with the team I managed to assemble. When you talk about "the full package", I believe they all have it. Each of them, including my ace, Guilu, are fantastic players, engaging commentators, and just all-round great people.
Valhanya: I hope you guys will have fun during the event and we wish the best to Manji Carp Fish (even if Dark Love Manji Carp Fish is going to win fufufu). Maybe a last fish pun to close this interview ?
HolyCarp: I hope everyone reading this tunes into my STREAM! Get it? …because fish swim in a… Okay, nevermind, how about a joke instead…
What has gills and thinks it can get away with trash-talking the Manji Carp Fish?
A clownfish 🤡
Valhanya: Thanks for your time HolyCarp !
HolyCarp: Thanks again for inviting me! I'll keep my eyes out for your next ETL article.
Follow HolyCarp on: