WePlay Ultimate Fighting League Season 1 for SoulCalibur 6 is over, but the memory of awesome offline event will stay with us for a long time. And if you wish to know more about this tournament; if you wish to know how it was for it's participants… Here is the 1st set of interviews with direct participants!
Can you briefly introduce yourself as a SC competitor?
AkeoPo: My name is AkeoPo with Tira as my main focus. My strength is not to give up.
Shen Chan: Hi, I'm Jovian aka Shen Chan from Singapore. I've been playing SOULCALIBUR since 13. I've been travelling around the world to compete and spread the love for the game.
Myloes: I'm Myloes, I'm from the UK. Soulcalibur 6 is my first fighting game and may well be my only one until Soulcalibur 7, nothing else quite hits the same. I main Kilik and play him in an unorthodox but effective manner and currently don't have any secondary or pocket picks, no other characters "click" for me… Yet 👀
Yuttoto: Nice to meet you, my name is Yuttoto. My main character is Voldo, but I also use other characters besides him. In this competition, I somehow managed to get into the top 8. I'm very happy to be treated like a professional player.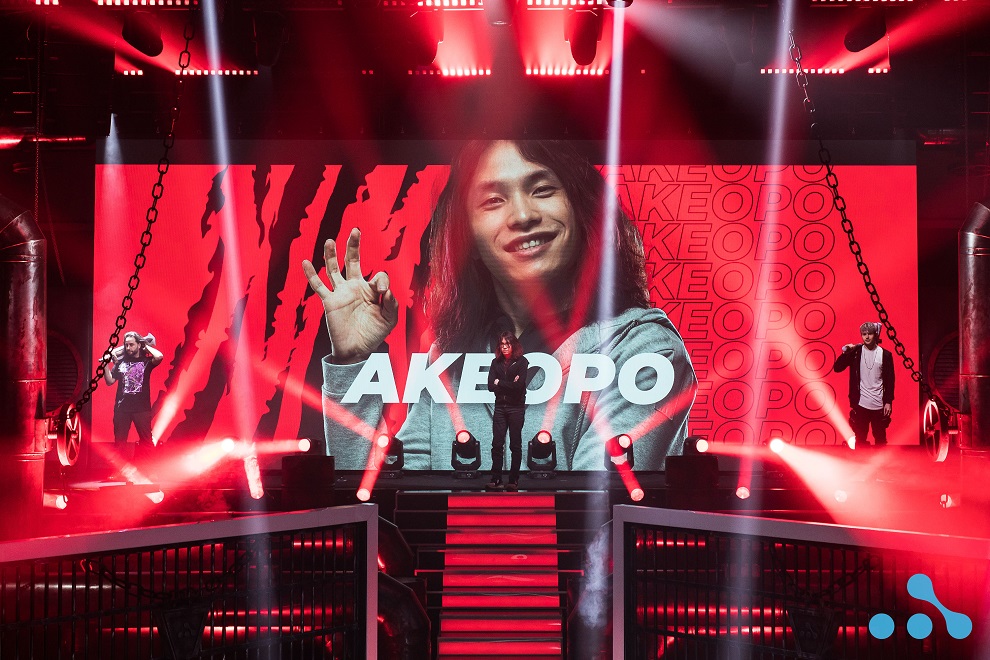 How did you enjoy WUFL S1?
AkeoPo: First of all, thanks for being invited to this huge event. The fact that I was able to meet and enjoy players offline was great because there are few opportunities for offline battles.
Shen Chan: I thoroughly enjoyed the event. Talents and players were all treated extremely well.. We felt like Royalty. Production of the event was godlike, best that I've ever been to. Matches were entertaining. Perfect.
Myloes: WUFL Season 1 is easily the most incredible FGC experience, and I am eternally grateful for the opportunity. I have had an amazing time out here and I'm sad it's over but cannot wait to see the future potential this event has… Hopefully including Soulcalibur in a Season 2!
Yuttoto: This is a much-awaited offline event because before it, there was a hiatus that lasted a whole year. I was in doubt whether I should take part or not because the tournament takes place abroad and these are dangerous times because of COVID-19. But I'm glad I decided to come!
I am very pleased that the organizers and the tournament staff take such good care of the players. We are grateful for this.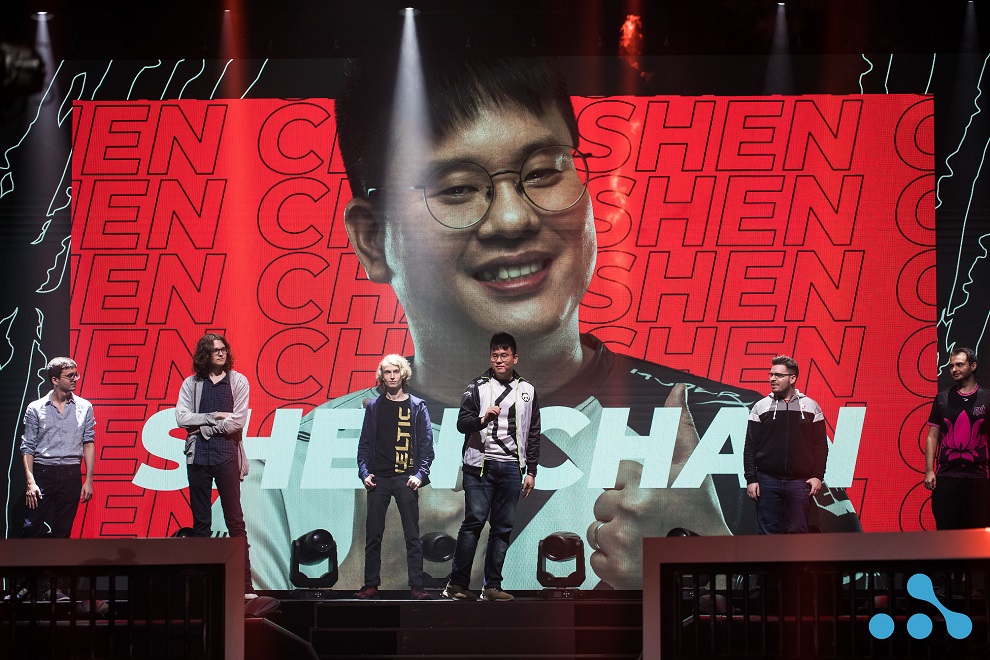 What was your personal highlight of the tournament?
AkeoPo: I think it was when you dealt with Yoshimitsu in a team battle! At that time, I enjoyed more than anyone else in the world.
Shen Chan: Greatest highlight for me was how Woahhzz transitioned what he had practiced in training mode and practice matches to his real matches against Mitsurugi. It was beautiful to watch his progress. Honorable mention is definitely Myloes' incredible run.
Myloes: There is so many, the whole thing feels like one long highlight. But it I had to pick it would be the overwhelming support as a whole. During the group stages and the days following, I experienced an incomparable amount of love from this community and I'll never forget it. I also really missed hanging out with the community offline, and to be able to see international friends again in such a setting was a blessing. I especially enjoyed playing Yuttoto in Inferno mirrors 😂
Yuttoto: Let's see… it's a good question because I will remember very, very much of it for a very long time. It's worth starting with the 2v2 sparring, where for the first time, I was able to deviate from the basic rules to enjoy playing Inferno vs Inferno.
And besides, this was my first time participating in a league fighting game tournament. Therefore, the experiences feel fresh. I was very surprised when so many of such strong players did not make it to the top 8, and that, unlike usual tournaments, we fought with every player from our group. I will also remember that Party Wolf won 7 out of 7 fights! I really wanted to follow his lead, but I lost twice.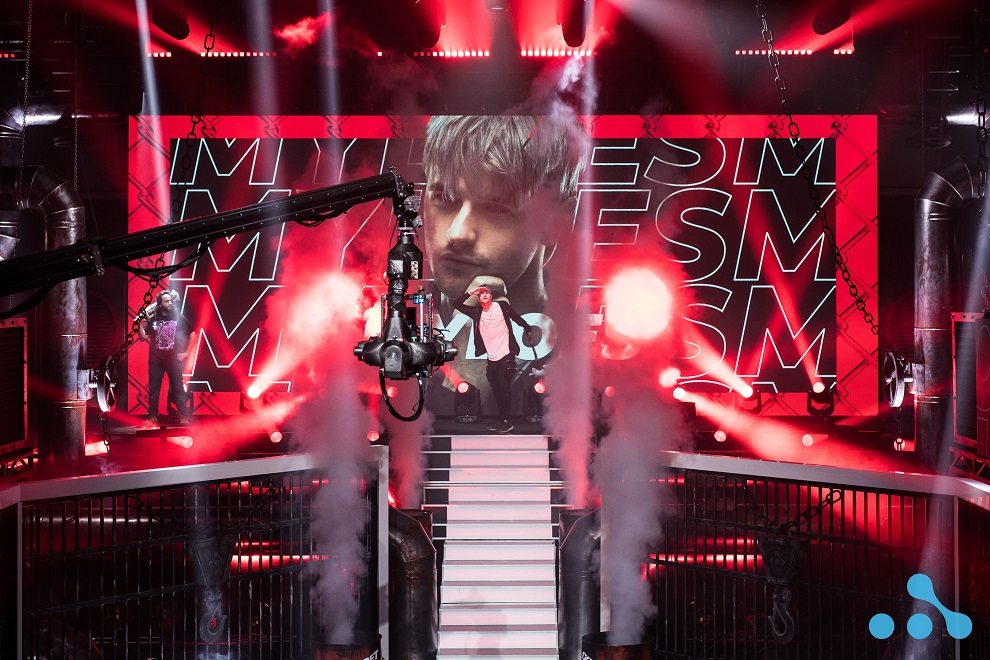 How did you prepare for the tournament?
AkeoPo: I practiced the characters I use every day. However, it seems to have been insufficient. I thought I couldn't solve the fundamental problem.
Shen Chan: Honestly, I haven't played SCVI much since Ash (Shen Chan's son) came into my life. I started training again after I received the invitation to WUFL. I tried to catch up as much as I could with Shen Yuan during month building up to the event, going through matchups and trying to rediscover my form.
Myloes: My invite was quite late, and like many of the other contestants here, I was not training very hard due to the lack of offlines. Online Calibur is not the one unfortunately (rollback pls Okubo).
So I had around 7 days from getting the invite to try and fit in some practice in an already-busy week. I played sets online with several high level players but that's about all I could do. While I was here I focused hard on my mental, I was incredibly nervous coming into it and extra pressure was piled on when there was mild twitter backlash in regards to my invite. It made me feel pretty awful in the leadup to the event in all honesty. So I focused hard of getting past that and being mentally prepared for game day.
Yuttoto: It's a complicated question. To begin with, I practiced a lot with my character (sparring with other players), but since this was my first trip abroad in a very long time, most of my preparation was about not leaving anything behind. To be honest, I didn't do anything special to get ready for the competition. I wanted to understand how natural I would feel in such an unusual environment. I was more focused on mental preparation for being able to do my best.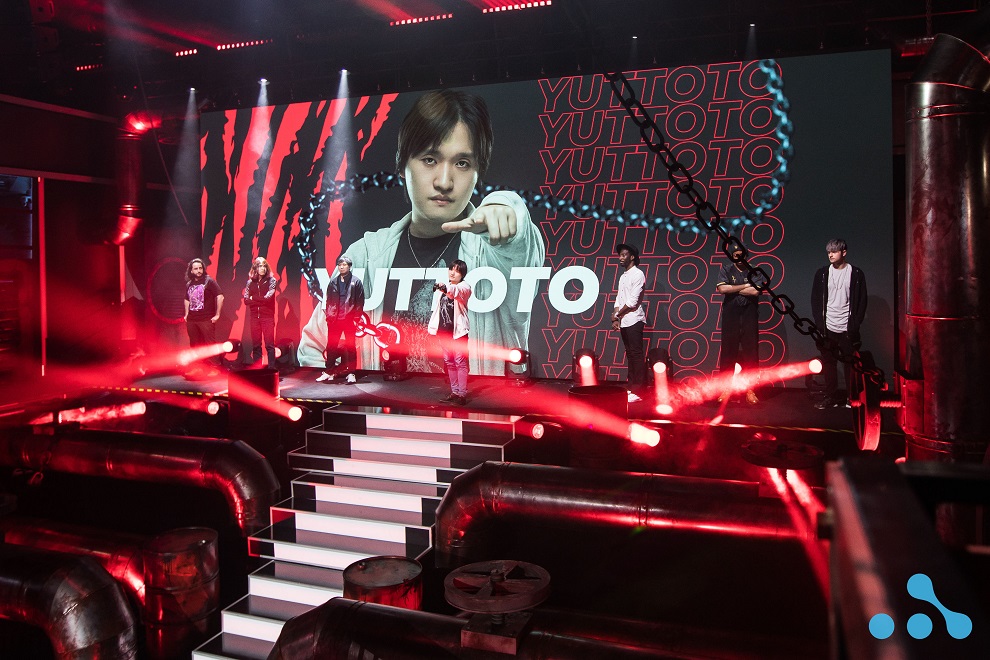 How do you feel about your performance?
AkeoPo: It's very disappointing. Even though there was a lot I could do, I failed to manage my condition on the day and showed low performance in later games. I think the match with TheKura was lucky.
Shen Chan: I really wanted to make top 8, just fell short of 1 victory. To me, it was disappointing but I won't let it affect me that much due to the circumstances that I'm in.
Myloes: I am proud of my performance, I came in as a wildcard and defeated two previous Evo champions, achieved "MVP", and got more support than I ever have in my life. I'm disappointed I didn't get to play top 8 due to a round difference technicality. I feel I would of continued the hype train substantially and wanted to continue to make the people who supported me proud. But it was hard to feel negative at the time in any way, everyone watching made me feel like a winner.
Yuttoto: Having finished second in Group B is enough of a victory for me. But I think that in the games, both when I won and when I lost, that was also due to luck.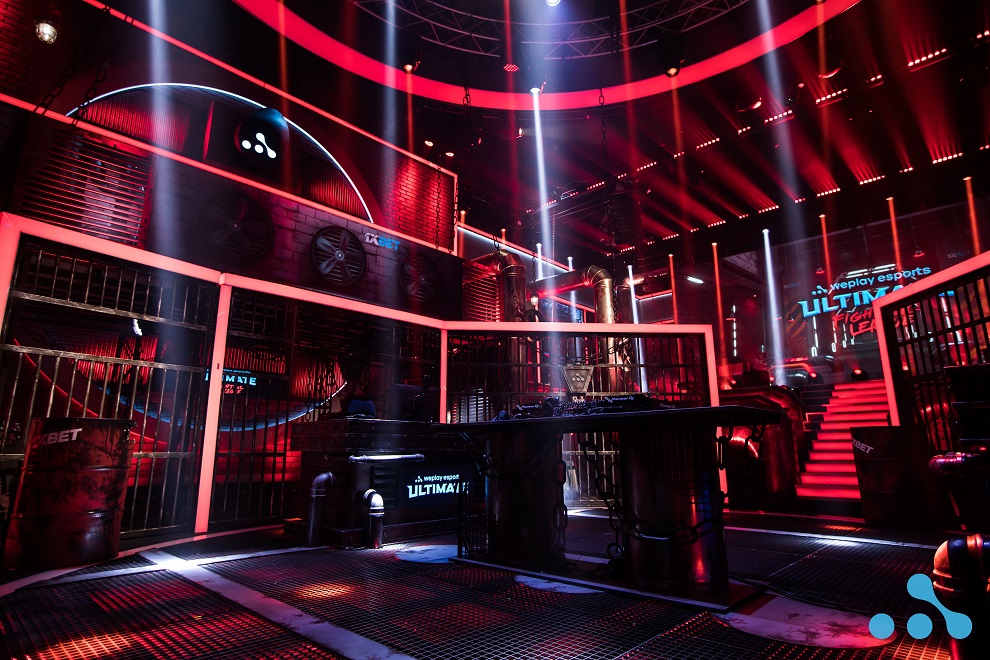 Where there any significant differences between your local competition and what you experienced at WUFL S1?
AkeoPo: Above all, the feeling of competing face to face with the best players in the world was definitely different.
Shen Chan: One obvious difference is MU knowledge. Due to the fact that we have little players in Singapore, we are unable to cover many MUs as intensively as we would like. Players from US/EU generally have better MU knowledge overall compared to us which gives them quite an advantage.
Myloes: My local competition would be the SC family in the UK, an underrated scene in general, I'm sure several players from here could of caused massive upsets as well. Invite more of us next time Banks 😉
The obvious difference would be the overall level, these were 16 of the best players from around the globe, all bringing insane tech and fundamentals alongside playstyles I've never experienced before. Adaptation and gauging player weaknesses during sets was key for all of us.
Yuttoto: In Japan, I did not take part in the league competition, so we can say that this is a new experience for me. I was surprised that the invited players are taken such good care of. In Japan, it feels like the contract is for our time: mealtimes are strictly limited, you cannot do anything before the match, etc. But here everything is very flexible and I was pleasantly surprised.
In addition, they interview you very frequently and in detail here. In Japan, everything must comply with the airtime schedule, it is what comes first; while here, I feel like it's the players themselves who are a priority, and the course of the match comes second. Here, during interviews, we are often asked to say something to our fans, while in the Japanese competitions, this concept usually does not even exist.
Because of this attitude, I got the impression that I am indeed taking part in a competition in a leading country in terms of esports. And this is a great honor for me! I want to go on to take part in seasons 2, 3, 4, 5, and 6!!!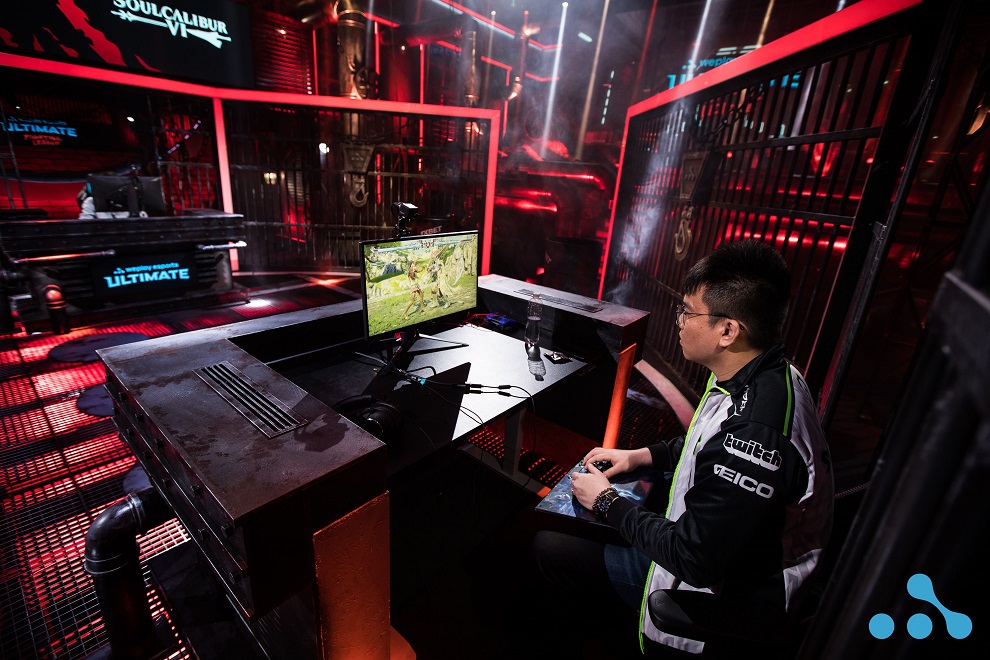 Is there anything else you will like to mention or talk about?
AkeoPo: Although this time I was personally unsatisfied, I will try to show everything I have next time. Thank you so much to those who supported me.
Shen Chan: I'm glad that WUFL S1 invigorated the SOULCALIBUR scene. We're all going through tough times now, so it's always nice to see some positivity. Whenever in doubt, please remember why you are playing SC in the first place. (:
Myloes: I'd like to acknowledge the incredible work ethic of the staff at this event. I have been treated like a VIP throughout my time here and it had been surreal, I never expected Soulcalibur to get this treatment and I hope we made a good enough impression so other worthy Calibur players get to experience this. Shoutouts to the WePlay team plus Artem & Valery for their hospitality, they did an incredible job.
Lastly I'd like to bring attention to James Banks, the host of the whole show. This man has a new vision for the future of FGC events, and it's an extremely special one. He has infectious passion to deliver the best FGC entertainment the world has ever seen and I fully support him, and you should too.
PS: Suck my gargantuan b***s Baddy & Belial
Yuttoto: Here comes this question! I guess it already feels like an excuse, but I don't think I have that many fans. My main message is this: SOULCALIBUR is still alive! Based on the situation in Japan, I had the impression that this game gave way to other titles as far as its popularity is concerned, but here, I have realized how wrong I was. This game is really fascinating. And if you start playing it now, you will have the opportunity to fight with some very strong players.
Everyone is very kind, and you will get a very warm welcome.
Oh, and I also wanted to say that Ukrainian food is veeeery tasty! Be sure to come to Ukraine to try it. I really liked borscht, chicken dumplings, Chicken Kyiv, and fried buckwheat.
Thanks a lot for the interview!