Tadlos, a french player and streamer, is the captain of the Team Eternal Souls which is participating in the ETL Season 3. I sit down with him for interview regarding his plans, expectations and prospects for this season.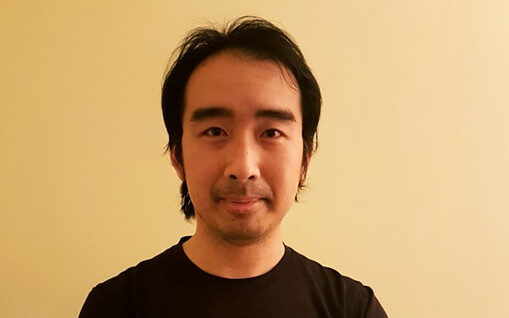 Valhanya: Hello Tadlos, I hope you are doing great. Thank you for agreeing to do this interview. Could you tell me a bit about your team, Eternal Souls?
Tadlos: Hi, Valhanya! Yes, I'm fine! 🙂 I'm very happy you invited me for the interview.
Eternal Souls is the remastered version of the team previously known as Peace Souls. Sadly, D3xus, our previous Ace, left the ship but he said "good luck", so his soul and his performance are still in our memory and he has taught us how to carry. Consequently, I had to pick another great player as an Ace, and I have decided on Ceiwen for Season 3. Then, within the draft, the most obvious recruitment was KiraDems, our top French Cervantes player, then automatically MPhantasm, the global Tournament Organiser of ETL, OFC and EOS himself!
Valhanya: You've been an ETL Captain since Season 1. What motivated you to take part in this third season?
Tadlos: First of all, I knew it would be more difficult than previous seasons because of rival teams like AllStars and Dark Love at the top, and also the other great teams. We placed third in Season 2, but this season, I am more realistic: it will be very tough because we have to spend a lot of energy and always keep focused to stay on top.
So one of the reasons is that I want to show, once again, my perseverance and my motivation to always fight, always move forward, even if I get hurt somehow. The second reason is I want to make my family, friends and myself proud of my team's performance. And the final reason… well, if I can gather more followers for my Twitch channel, OK let's go!!
Valhanya : For this season, you've decided to go with a fresh theme for your team with a new name and a brand-new look. Why is that?
Tadlos: The fact is, I wanted to be in a team with a good synergy between its members, but also to insist on the idea of its infinite longevity, no matter what.
Orange was a good color to represent Peace: you know, it's the main color of fire, of the Sun which burns every day to create life and energy between us, to allow us to have a good time with our friends. Now, navy blue is close to the color of the galaxy, to represent the space and Eternity… and grey stands simply for Neutrality.
Also, I'm a fervent believer in the fact that after our present life, we can have another one with the same soul, like Mario with his lives. And… I can think of quotes like: "Bodies are mortal, but Souls are eternal." …Cool, huh ? 😀
Valhanya: This season, you have picked Ceiwen, a French Yoshimitsu player, as your Ace. Can you explain this choice to us?
Tadlos: In the beginning, I felt a bit lost when D3xus said he didn't think he would be playing in this iteration of ETL at all. I immediately understood that he was looking for a format more suited to his ambitions, so I didn't insist.
After a few days, I was thinking to myself : "OK, you know what, Tadlos? History is more important than winning. Let's go with my closest friends!". Then I was thinking about whom I used to play offline… That's why Ceiwen, who is also close to me in my country, was chosen, and he accepted.

Valhanya: You've been a Captain since Season 1. How are you approaching this role today, with the experience you've gathered throughout the seasons, in terms of player qualities, positions, etc.?
Tadlos: (thinking) Well, in the beginning, I admit that I hesitated to take on the captain's role again because of the responsibilities and the enormous time needed to obtain decent results.
With my recent level, I think my main quality is my ability to motivate with my presence naturally; the same quality that makes me unable to give up or to surrender.
But now, I have to learn to not be gentle when making my picks or with my opponents, so I can punish very hard and mercilessly when I get the opportunity. I mean, it's just a game, so why am I so worried about killing in a fictional setting?
In conclusion: to inspire my team more, I have to progress and get more experience to reach the top. In a very serious way.
Valhanya: Eternal Souls played its first match of the season last week versus Dark Love (fufufu nanchatte just kidding #buffX). The encounter concluded in a loss for your team, 3 to 1. Could you tell us more about you and your team's state of mind during and after the battle?
Tadlos: Our initial plan was to play safe and hope to end with a draw thanks to KiraDems and Ceiwen. Unfortunately, KiraDems wasn't in as good a condition as usual because he hasn't been playing as much lately, so he couldn't punish Sett, his opponent, correctly. But we've already forgiven him, we debriefed, and now we focus on our next matches. As Elsa said: "The past is in the past."
I'm still feeling both pragmatic and optimistic. We will do our best, and if we can win our next matches, then let's rush to it!
(And I'll take my revenge, Valhanya! I'll challenge you in the dojo again and again!! FEAR MY KAAATS!!)
Valhanya: Is there a team Eternal Souls is scared of?
Tadlos: AllStars and Dark Love, of course. But all the teams have their cards to play, so they all scare me — in a good way. Especially the horse's with Bee G…
Valhanya: Thank you, Tadlos, for taking the time to answer our questions. We wish you and Eternal Souls the best. A final word before to conclude this interview?
Tadlos : Pastèque. (Watermelon.)
Follow Tadlos on: