In this set of interviews, not players but rather commentators and analysts – Danurai, Eternal Dragon, HBTWarrior, James Banks, Joubin, Kayane & Zubaz – reply questions regarding the WePlay Ultimate Fighing League Season 1 they took part in!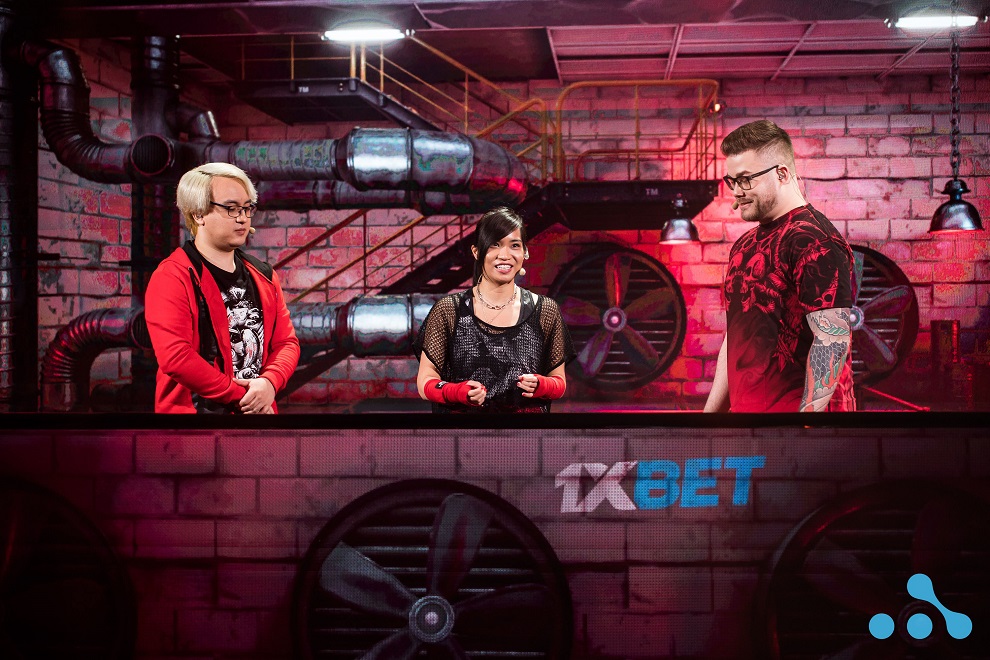 Can you briefly introduce yourself?
Danurai: Hi, my name is Danurai! I'm an FGC focused content creator and professional commentator for Soulcalibur 6 and Tekken 7. I also TO and host events relating to the FGC. I'm looking to commentate and cover other FGs too!
Eternal Dragon: Hello, my name is Eternal Dragon, I am a commentator, SCUK Admin, tournament organiser and player from the UK.
HBTWarrior: My Name Is Callum Rowland but I also go under the alias HBTWarrior which Is an acronym for my Youtube Content Creator persona, History Behind The Warrior: A hub for all things story and Fighting game related.
James Banks: My name is James Banks, I am the project consultant for WePlay Ultimate Fighting League as well as the host of the show. My role is spread quite widely, I have had a passion and interest in the FGC ever since I first competed in Virtua Fighter 5. When I got the chance to work on this project, it was like a dream come through. WePlay had the idea to take things within the FGC to the next level and I jumped at the chance to get involved. Outside of this I am known as a host and commentator mainly in Counter-Strike but I also cover DOTA and PUBG.
Joubin: My name is David, but I go by Joubin! I'm a caster/commentator and part-time wedding singer.
Kayane: My name is Kayane, i'm a veteran fighting games player and started with Soul Calibur 1 ! I participated to many tournaments worldwide to be one of the best SC players in the world before Covid haha, and now i'm waiting for the offline to come back. Besides playing, i'm also a french TV Host in a video games tv channel called "Game One". I organize fighting games events called "Kayane Session" (offline), and "Kayane Cup" online.
Zubaz: Hi, I'm Zubaz. I talk about videogames on the internet, and sometimes I play them!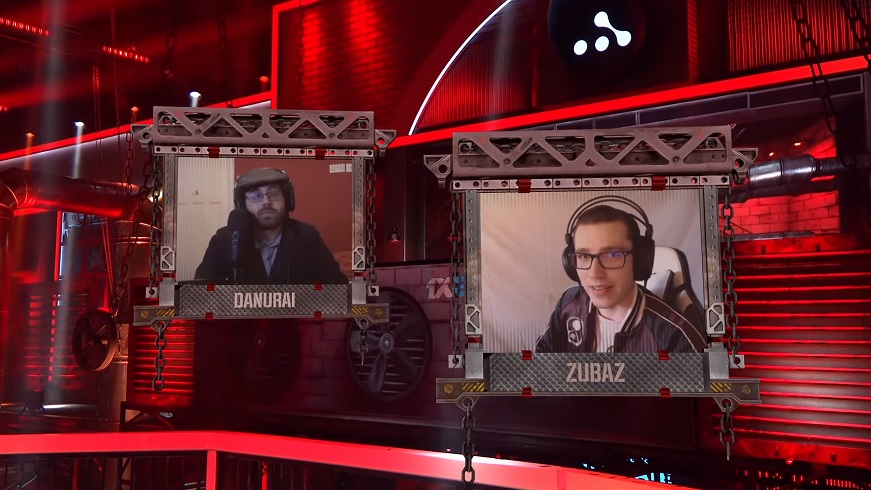 How did you enjoy WUFL S1?
Danurai: I enjoyed it tremendously! The staff, the players, the talent, the production… EVERYTHING! It was an incredible event and I am still honoured to have taken part and made Soulcalibur history.
Eternal Dragon: WUFL is the best fighting game event I have ever been to and commentated. I enjoyed the fact SOULCALIBUR was part of this high production event, where you really got to see the players personalities and storylines, you don't really get to see this with typical FGC events.
The team really looked after us, I can understand people being apprehensive about travelling to Ukraine during COVID, but Valery, Artem, Frosika and the hotel staff treated us well. A few of us even got sick out after eating breakfast, and Valery was on hand to speak to the Doctor for us, and to provide medication to make us feel better.
For that week. SOULCALIBUR got the elite top esports treatment, it was amazing.
HBTWarrior: The WUFL event was nothing short of spectacular, we were treated so incredibly well by the staff (big love to Valery and Artem), the production level Is beyond insane, the Set design was a masterpiece and Its very clear that James Banks has an incredible vision In mind to push the FGC forward.
James Banks: It was like a dream come true. I have worked many shows with WePlay across Counter-Strike and DOTA in the past, but this time when they were starting to work on WUFL they wanted to hire me as a consultant due to my background within the FGC (which some choose to not believe or just dismiss because my name is also around esports, which seems to be a negative term to many in the FGC sadly).
When it comes to WUFL, this was a dream for me, even just to host but to also be involved in working alongside some incredible smart colleagues at WePlay, I have a new appreciation for putting an event together and trying to organise something that broke the mould within the scene.
Now the preparation for season 2 begins!
Joubin: It was amazing, probably the best SCVI event of all time. Everything from the production to the matches was unparalleled and it set a new standard to achieve for the rest of the FGC.
Kayane: I had the chance to be there as an analyst for SCVI, it was quite unbelievable to be able to travel again in an offline tournament, especially with such amazing production.
Everything was well organized so that the players and talents would be taken care perfectly. I never lacked of anything. I've never seen a production team so professional to be honest! So it was really nice from a professional side to work with Weplay Team.
I loved the show and I loved every detail they filmed about players : boxing, interviews, posing, funny games where they could humanize players more (with the Try not to laugh challenge for example…)
Zubaz: WUFL Season 1 was an absolute pleasure to be a part of. I had to contain my excitement a lot while commentating (When I'm just watching, I YELL a lot lol), as the matches were so much fun to watch.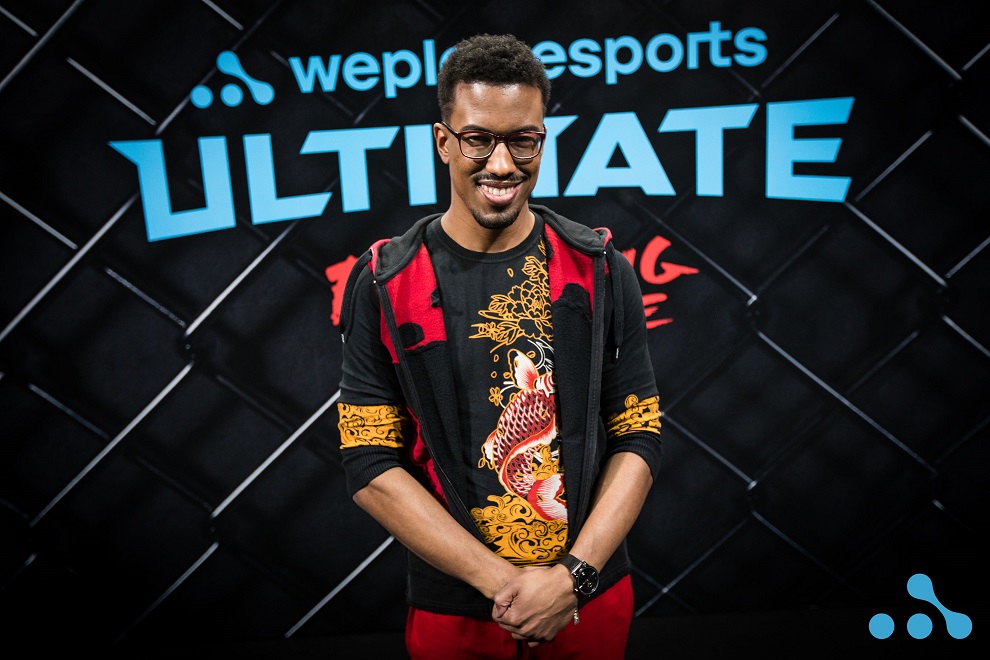 What was your personal highlight of the tournament?
Danurai: Oh wow, that's a tough question. I have two and I can't decide between either so I apologise! The first was Myloes proving so many people wrong about him being picked for the lineup. The backtracking and ass-covering was pretty funny to watch but also the only person from the UK left standing managed to take out TWO EVO CHAMPIONS! The second personal highlight was how much fun I had commentating alongside Zubaz. Commentating from home with delay can be pretty tricky but we fought through it and I had such an amazing time working with him. I hope I get to work with everyone again once offlines come back!
Eternal Dragon: The personal highlight for me was Myloes story and performance. Here is a person that people said shouldn't have been there, and a few negative comments were made that put a downer on his earlier experience. While Myloes is known for having a pokerface with not being bothered by much, I can see at times he felt a little bit affected by the negative comments, and of course natural nerves set in due to the gravity of the event.
As the tournament progressed, the love and support he received was heart-warming, not just from SCUK, but the whole world. When he took down 2 EVO Champions it really was a great moment as you see us all celebrating on the commentary and ANALYSIS desk.
HBTWarrior: My Highlight was absolutely Myloes, this man was undermined and looked over by the online community but this dude went on to bring the fight against 2 EVO champs and slayed them, he did the UK very very proud.
James Banks: There were so many epic moments from players like DizzyTT and Video Gamez Yo in Mortal Kombat and their meme faces they made, I think Dizzy is using one as his emotes on Twitch now haha! We had Linkorz having an incredible run in SoulCalibur even with his inane shakes, I had never seen a player like that before.
Personally though, the fact we got to mix esports and real boxing with the ultimate boxing night on the Saturday of week 3 (this was part of Tekken 7 event) was just wild. From being an esports commentator and having the chance to mix our own unique styles with professional boxing was just wild and all of us were completely in love with doing it. This I won't ever forget.
Joubin: It's hard to pick just one. It's a toss up between getting to see all of my friends offline for the first time since the before the pandemic and the match with Keev versus Saiyne.
There was a sense of surrealism in the fact that all of us were back in one place offline and WePlay took so many steps from testing to implementing guidelines to protect us from COVID. It cannot be overstated how impressive it was.
Kayane: My favourite moment was Skyll VS Party Wolf. This match was so intense in Lower Bracket, both played incredibly and we could see how high they were mentally. It was all about mind game and that's what I love about this game. The remontada from Skyll was so amazing and my heart couldn't stand it haha
I also have to shoutout Linkorz. He's fighting against himself while playing because he has real trouble dealing with pressure and he shakes a lot when he plays. But when you just see his game, you don't feel how pressured he is, he manages to play a great game, to make amazing reads and also impressive remontada.
Zubaz: Myloes becoming the People's Champ was amazing. All the memes, art, and support were amazing.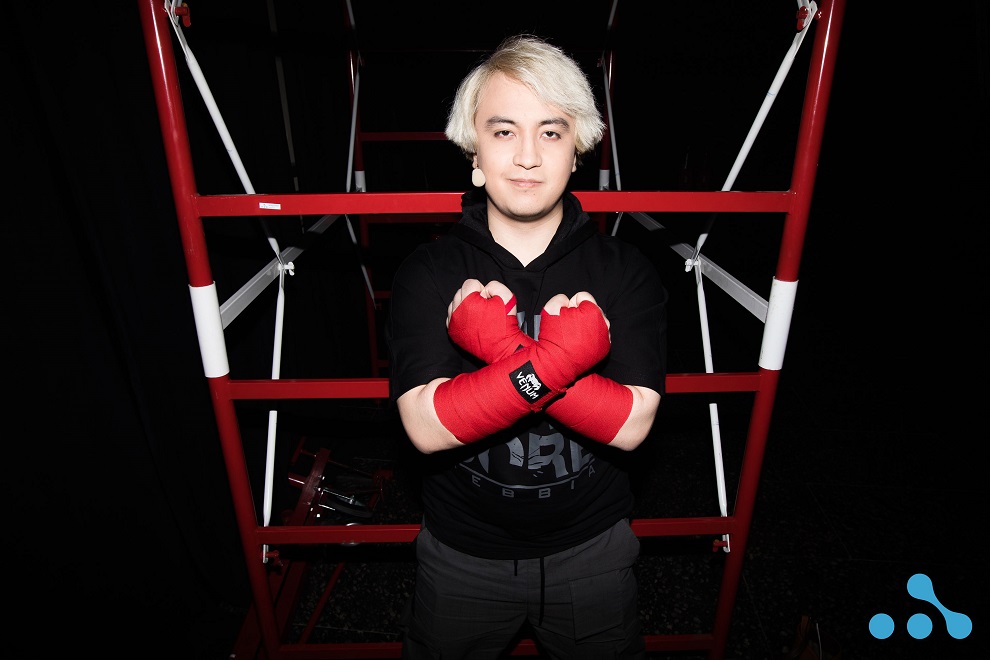 How did you prepare for your role?
Danurai: I know a fair bit about the EU players so I didn't have to prep much for them. But with the Americans and especially the Asians I had to go diving for previous results, favourite characters, matchup preferences, etc. It always helps to be prepared for any down time or player-specific events that you can help elaborate on for the audience.
Eternal Dragon: As this was this biggest event I have ever worked, I did a lot of research on the international players, not just their characters but their tournament placings, local regions they play in and any other relevant stories. While we were in Ukraine, I played again all the player to get to know them more, understand their playstyles and mind set when approaching a match.
HBTWarrior: Honestly, I kinda went In bit unprepared as I had only come off the Finals on commentating Mortal Kombat 11 when the Job was presented to me BUT in saying that, I wasn't out of touch with Soul Calibur. I had fallen in love with it during 2019 and still play it till this day.
James Banks: I have a natural passion and understanding of the 3D fighters but I went through each games player stories and past results. I was surrounded by experts in each game and it was so easy to get much more than just a google search can get you. It was also very helpful for me to get a feeling for the type of player and personality they have.
As a host you sometimes need to ask what may seem like stupid questions to your analysts simply to get that extra information out there, to set the story up. There is a lot of history going into these matches, be it in this current version of the game or the previous.
I look at it as painting a picture for the viewer, I pick and choose information going into each segment, the hardcore audience may already know all of this but there is also a lot of people seeing these games for the first time, especially on DAZN, so my goal was to find the balance that would please everyone.
Joubin: Preparing to cast is similar to playing and different at the same time, there's a good amount of overlap:
Reviewed the cast's movesets/frames
Refreshed on character lore/researched international memes/nicknames
Researched player history, nicknames and fun facts/tournament wins
Had VODS reviewed by casters in the FGC and greater Esports for feedback
Kayane: As i'm french, i wasn't feeling very confident at first being able to play a role like analyst in a different language. I fortunately didn't have the pressure to be filmed with a big production because i work on TV ! But I felt that my love for the game would help me to do it in a different language because i think that I'm always very excited talking about my favourite fighting game, doesn't matter the language ! So it was a personal and professional challenge.
To prepare the role when i was there, I talked a lot with players about the tournament and their feelings, about the brackets, their predictions, their feedbacks from the casuals sets they had. I also watched a lot of tournament matches and remember the results, character pick depending on the players etc.
I made a document about everything I have learned, all in English, so that I'm used to talk in my mind in English haha.
Zubaz: I spend a lot of time preparing for events. I did as many interviews as I could prior to the event. I also watch matches and take notes constantly.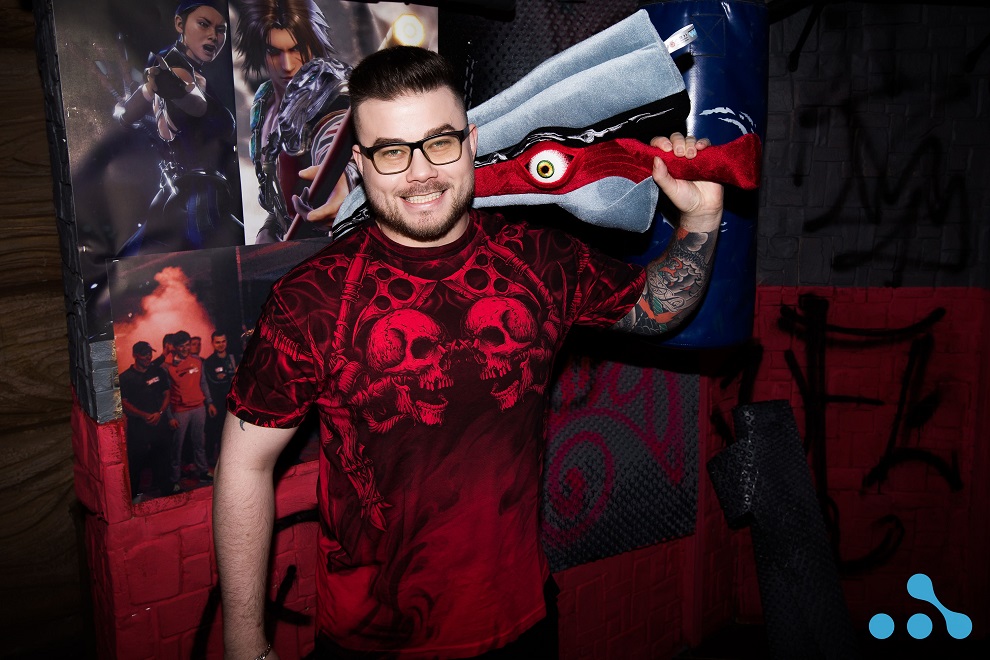 Can you share any backstage story?
Danurai: Every day before we'd start the show, the production crew would ask Zubaz & I to do sound and video checks. I logged on pretty early on the 3rd day and I received pretty scathing messages from both Myloes and Party Wolf asking me not to wear the Itachi outfit! Jokes on them, people loved it!
Eternal Dragon: Another heart-warming backstage moment involving Linkorz, it has been well documented how nervous Linkorz gets while playing, he mentioned it to us before the event bout is hand trembling and we all had a Siegfried MY HAND joke. So, after his first close game against Kura, which went to the final game final round. When he came backstage, he was so emotional he was crying, the US players stood up and embraced him and hugged it out, everyone was smiling, we were all clapping for Linkorz, and just how great of a first match it was.
It was a great moment to see him overcome his nerves to win, and the camaraderie between the players. This moment set the tone of the week, filled with excitement, community spirit, friendship, and generally good vibes.
HBTWarrior: So I think It was Day 2 but a handful of players and commentators (including myself) had gone out to get food, little did we know that it would cause food poisoning, luckily for me however I had drank alcohol the night before with my girlfriend, so the wine was so strong that It killed the infecting saved me on the unfortunate fate, the others though… not so lucky.
James Banks: I've been involved in esports since 2003 starting out as a player who found good success back then within Counter-Strike. Once I retired from CS and started focusing on my studies I also competed in Virtua Fighter 5 and Forza 2, basically applying the same principles from the practice schedule I had in CS but into 1v1 games around my new schedule. I was just eager to stay in esports and somehow it all worked out – passion drove me on the every step of my way, back when there was no money in it to where we are now.
I went from being a player to a journalist and then once Twitch and more shows came around I got in front of the camera more for the live event work. Right now I mainly host/commentate Counter-Strike, DOTA, PUBGM and with the WePlay Ultimate Fighting League I have been given the incredible opportunity to be involved in the FGC after being pushed out a few years ago, in a time where the scene wasn't so ready for what I wanted to see implemented.
Joubin: Not a story in particular, but one of the coolest experiences from the event was talking to Yuttoto and Pistorumaru through the translator provided by WePlay. It was a nice to get quotes from Yuttoto that I shared over the course of the tournament, but also to have a conversation with a top player. Overall the effort that WePlay went to get translators for the Japanese and Korean representatives was awesome.
Kayane: One is about Keev and his English. He's not very good at it but he has been trying hard to communicate more by himself ! Otherwise, I'm his official translator usually in tournaments haha
So we were talking with Keev about the "Try not to laugh challenge" and i laughed so much about Yoki's reactions. And Keev told me "I think I didn't understand the exercise". And i said "What ?! What did you think you had to do ?" and he replied "I thought we just had to watch the videos and they filmed us react to it, I didn't know we were supposed not to laugh" ! He really made my day hahah
Zubaz: Unfortunately I was at home for the event, but I did enjoy playing sets with Danurai before we went live.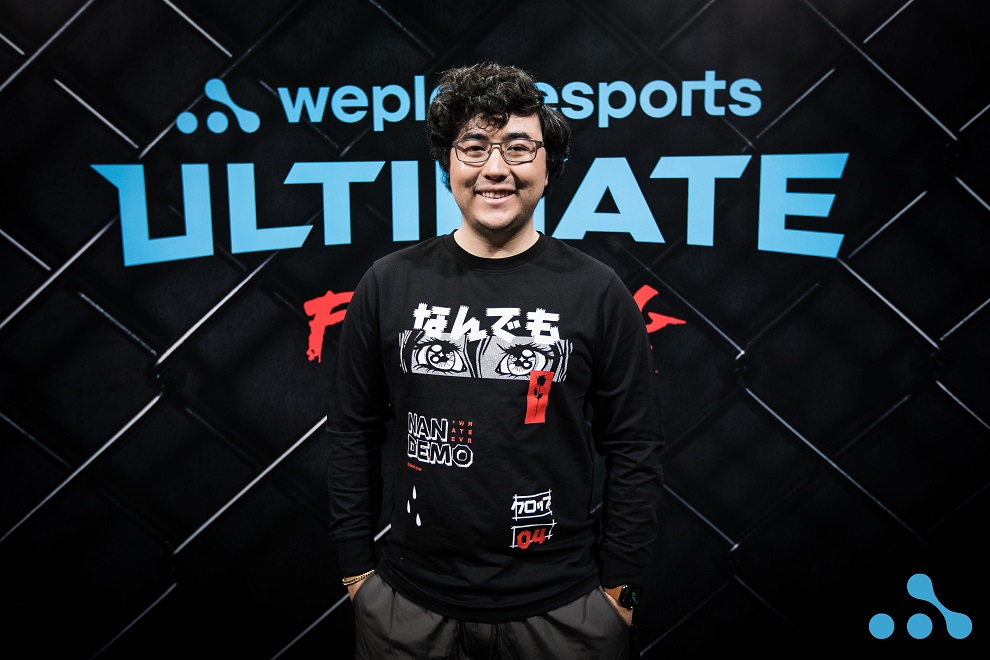 Does WUFL experience changed your opinion about current state of SC6? And can you share this opinion please?
Danurai: Regarding the current state of the game? I'll be honest, not particularly. Regarding the community? Also not really. I absolutely knew the community would show up and support! We even had infiltrators from other games who showed up and gave love to the Calibur event, some of which have even picked up the game again to give it another go. To elaborate on the state of the game itself, I feel like SC6 is THE best Soulcalibur game to date but it does have problems. We have Okubo, Takahashi and Project Soul to thank for bringing the franchise we love back to life and I don't want to see it die again. I strongly feel that with the lessons learned from reviving SC with 6, an SC7 could absolutely DOMINATE the FG scene. I have many more thoughts on this topic so if you'd like to hear more, we usually have these very intricate conversations in my discord or during my streams so feel free to come along and participate.
Eternal Dragon: We all have our opinions on tiers lists, who's weak, who's overpowered etc. I personally never thought Setsuka was weak, but I heard a lot before the event, that she is seen as weak compared to the rest. Regardless, we saw Woahhzz win with Setsuka, his main character (I know he picked Taki and Raphael for a few matches). We also saw Skyll perform amazing with his trademark Mitsurug, many people eventually came to see, is weak compared to the rest. Party Wolf said he wanted to show how good Cassandra is in tournament, and we saw many people on twitter and in discords say, I want to play Cassandra because of Party Wolf.
The point I'm making is, is that I think SOULCALIBUR is balanced for the most part and you can play who you like. I also play TEKKEN and 4 seasons deep; balance is still a big issue. With SOULCALIBUR I think you can focus on who you like to play, who you enjoy playing and still have fun with the game and perform well. There are many times I thought Mitsurugi is so rubbish how is this even possible to win with him etc, then I see how Skyll performs and realise there's many things I could have done to win. So ultimately, I lost because of my own shortcomings, not because they picked a higher tier character.
I know people will point to specific characters and moves and disagree, and there is stupidness in the game, that I really dislike. However, I think the game is in a good place and I am still enjoying it.
The Weplay event was able to showcase a wide variety of characters, which is great for casuals and potential new fans who were watching.
HBTWarrior: WUFL overall has raised the bar for FGC esports not just SC6 as a whole, we are finally given a platform that we've deserved for years and Its honestly so so good that we can finally express ourselves and bask In our rewards.
James Banks: I feel like SC6 got incredibly unlucky. You had the amazing SoulCalibur World Championship in 2019 and then covid hit and really hurt the scene. We were really impressed with the reaction and the support the whole scene showed for the first Season.
There is a rich history across multiple SoulCalibur games and we had the chance to tell it on a big stage, the EVO finals rematches, the new players making their rise up…
I hope once we get back to some form of normality we will see the SC6 scene thrive. It seems like it created enough buzz that I saw a lot of tweets about people returning to the game or wanting to pick it up.
Joubin: For me personally it was a bittersweet experience. The game has shown that it has so much depth, a passionate community and the ability to entertain alongside the other large fighting game titles. The part that's a bit painful is seeing the overall numbers on socials, viewership on twitch being significantly lower than the other titles that were featured on WUFL S1. We do have a smaller scene, but the thought that our low numbers could be an indication to Bandai to sunset our game was at the back of my mind consistently and still is. The uncertainty of S3 is something that wasn't lost on others at the event as well. In the end, WUFL made me appreciate the scene more than ever before, but offered a very blatant showcasing of our low engagement across multiple platforms.
Kayane: This Invitational showed to the World that SCVI is a very dynamic, fun, epic fighting game. And I know a few people like Ketchup, Aquaman, Romanova who were talents for MK that have been motivated to play the game when watching SCVI invitational. Even SonicFox was on the chat talking about who he should main. Cuddle Core who is amazing at Tekken was also there asking questions to understand more the game mechanic.
When you can attract important players and talents from different games like that, it truly means something to me.
Even if it's maybe a short time hype post event, I feel like it's the best SC to watch and the best one to help promote this license. I want Bandai Namco to also believe in it, and make more contents about the game to help the community that is trying to survive in this difficult time.
We were about to have the first World Tour ever, but it has been cancelled as you know why. It's so unlucky, but i hope that organizers and Bandai Namco won't forget SCVI when offline tourneys will be back.
Zubaz: WUFL brought life back to SC6, and rekindled our souls. People are trying the game, coming back to it, and players are motivated.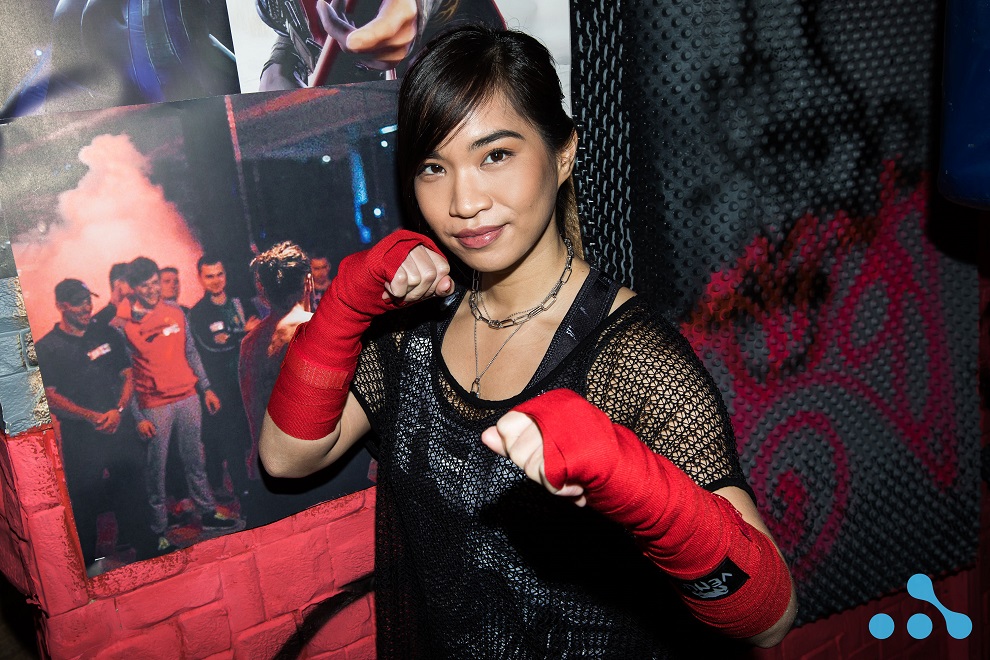 Is there anything else you will like to mention or talk about?
Danurai: As of right now, our community is more emboldened to continue supporting Soulcalibur. With the amount of TOs, dedicated creators and continuous players we're in a really good spot. While we may be the smaller FGC if you compare us to Tekken, Street Fighter et al, we are THE MOST dedicated, supportive, and approachable community. As I said during the WePlay event: Support Soulcalibur and thank you!
Eternal Dragon: WUFL has been great for the SCVI scene, I've seen people join discords looking to learn the game after watching the tournament, big name members in other games, publicly tweeting how much they enjoyed the event, and would like to return to the series. It showed us all why we love SC and the FGC, the relationships, the rivalries and most importantly we have fun with game.
The ongoing pandemic has taken its toll on a lot of peoples motivation to play the game in an online environment, WeplayUFL injected a little bit more life into the scene, which I hope will carry over to when offline sessions to return.
Thank you to Weplay for including SOULCALIBUR in the event, shout out to DashFight for their great coverage of the event and big shout out to all the grassroots and local scenes, keeping the game alive with online tournaments.
HBTWarrior: WUFL is a golden egg for the FGC and what the scene need, we were treated so so incredibly well and James Banks was so so passionate about what he's doing. This is how we evolve as a scene – WUFL is the way forward.
James Banks: Just a big thank you from me to everyone who tuned in and supported the first season of the WePlay Ultimate Fighting League. We made history over these last few weeks, we went global and put Mortal Kombat, SoulCalibur and Tekken on the world stage like never done before. And this was only just the start and next season it will only get bigger and better!
Thank you for doing the interview with me and a big thanks to everyone at WePlay who you didn't saw on the camera working hard in the back. Without their dedication, vision and innovation none of this would be possible and I wouldn't be sat here with a big smile on my face thinking about what we achieved.
Thanks a lot for the interview!
Joubin: Huge shoutout to all the players and viewers, let's keep our hopes up for a S3!
Kayane: I'd like to thank We Play UFL team for their amazing team, impressive production and love for the community. They did a fantastic job, and I actually have the will to train more fighting games, even if it's online ! (Yeah…whereas I stopped training for one year because of online!)
I also wanna say that I'm planning on organizing regular EU Exhibitions that will start in May, with personal cash prize ! I want to keep the hype that UFL brought, so I'd like the players in EU to still keep grinding, and players worldwide to watch the improvements we're making !
Zubaz: I want to shout out the entire production team for WUFL; they were great to work with. I really hope SC6 is back for WUFL S2, and we can bring the hype back to the stage of history.
Thanks a lot for the interview!