Today, SCPortal brings you post-WUFL S1 interviews with yet another quadruple of players. Let's see what have D3xus, Linkorz, Pantocrator & TheKura to say about this commemorative event!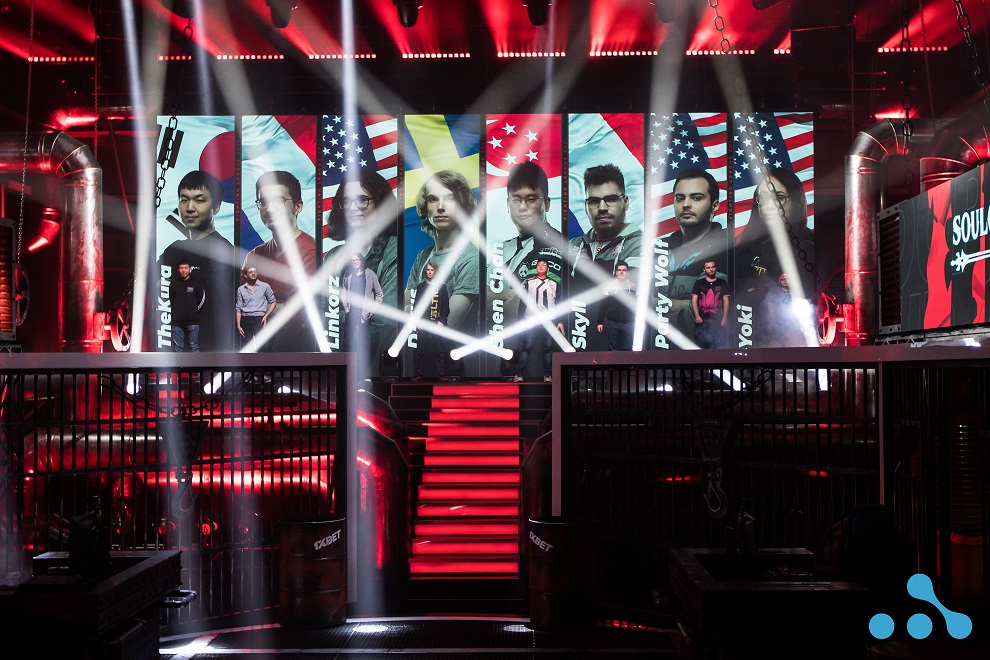 Can you briefly introduce yourself as a SC competitor?
D3xus: Hi I'm D3xus, I'm a semi-professional Soulcalibur player and one of the top competitors in the EU community. I'm from Sweden but currently reside in the UK so I often end up representing different communities depending on if I win or lose haha. I main Siegfried and am known for my aggressive playstyle and high win rate in Reversal Edge clashes. I don't really have any sub characters although I really like Groh's design and aesthetics, so I might end up picking him up for real in the future.
Linkorz: Heyo. I'm Nathan aka linkorz. I play a few characters but mostly Amy nowadays. I've been competing in Soulcalibur for about 5 1/2 years now, getting my start in late SCV going mostly to Big E tournaments.
Pantocrator: Hi, I'm Pantocrator, a french player living in Germany and playing SoulCalibur on a competitive way since 2009. Since SCVI release I did a lot of offline events in the world (with regular top 8 positions). I was not very active during covid, because I'm really not found of online competition. I can't wait to play offline again.
TheKura: Hi, my name is TheKura, a Korean SC player.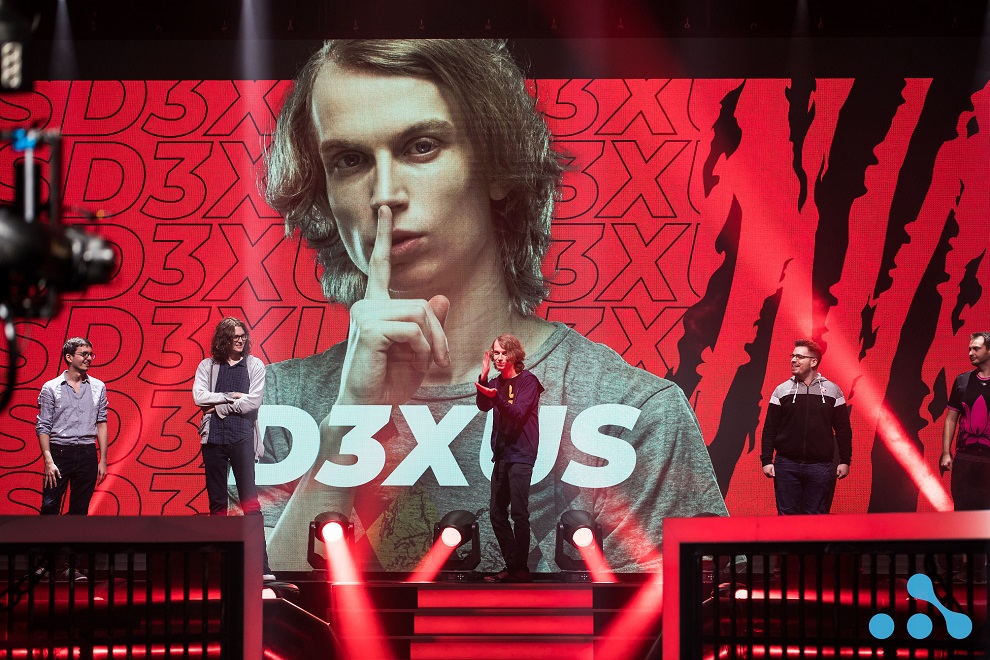 How did you enjoy WUFL S1?
D3xus: I loved it, everything about it was great, our hosts were super kind, the other competitors were nice, the organizers were great and we were treated really well for our entire stay. Going into it I was a bit unsure of what to expect and how I would be treated, especially by the other players since I'm so new and doubly so for the ones I've never met before but everyone was really chill for the entire time and as far as I know the whole event was completely drama free. I met tons of cool people there and made quite a lot of friends.
Linkorz: WUFL was pretty cool, mostly because I got to hang out with friends I haven't seen in over a year. I felt like I bonded with almost everyone there, which I really enjoyed. Getting a small glimpse into Ukraine (we didn't want to go out too much unfortunately) was also pretty interesting, and definitely something I'm glad I got to experience.
Pantocrator: WUFL was awesome. It was great to play offline and to see some players of the community again. The organization and the venue were also god tier. One of the best experience I did have playing SoulCalibur.
TheKura: It was the first offline tournament in a long time. I had so much fun and I was so happy to be able to face the players I had known and been close to for a long time. And I was really happy to be able to get acquainted with other players besides the ones I had been close to. Especially Skyll, Aelz, and Panto. I am very grateful to them for continuing to talk to me even though I am not good at English.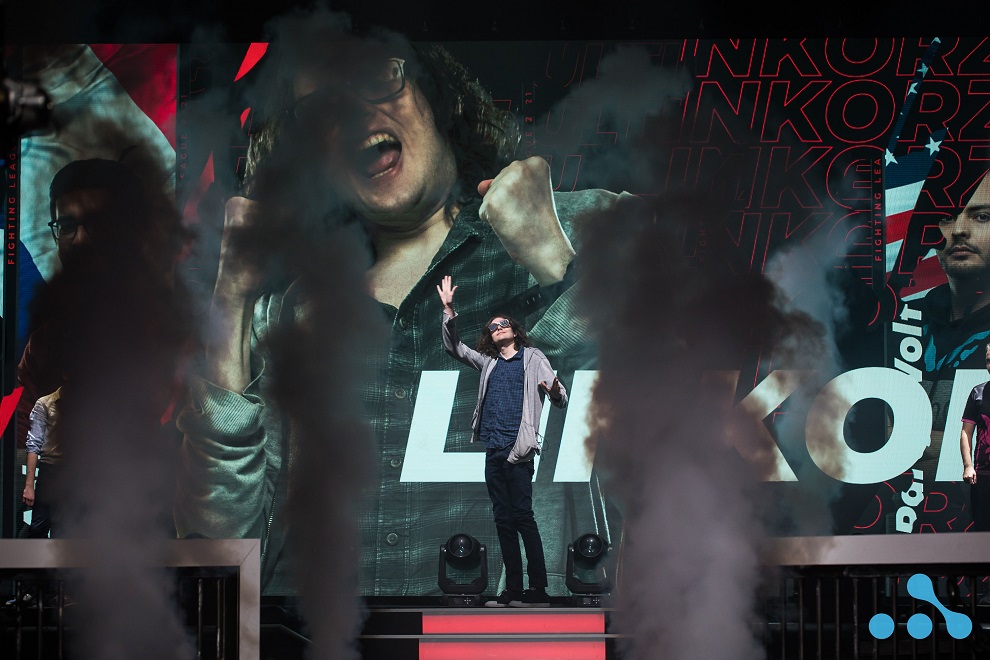 What was your personal highlight of the tournament?
D3xus: Gameplay wise it wasn't actually anything during the tournament. My personal highlight happened in all my casual sets vs the other competitors as I was really looking forward to testing how well I could do against some of the best players in the world in an offline environment, and for the most part I was really happy my results, often going even or even beating some people in sets. As for tournament specific stuff it was probably my matches against Aelz as we've had a friendly yet very intense rivalry going for quite some time now and was happy to beat him in such a high stakes setting.
Also, while I wasn't really part of it, chilling backstage and cheering on the madness that was Myloes' run through group B was insanely hype and I was really happy with how well he did.
Linkorz: A highlight for me was definitely meeting the new players like Akeopo and Dexus, as well as properly getting to know Kura (we had only briefly introduced ourselves at Evo Japan). Also, getting to play all that international competition after so long and really being able to test my Amy was pretty sick.
Pantocrator: The Team Battle when I grab the Soul Edge and my entrance on the stage with the requiem I guess (lol). Still enjoyed my match versus Woahhzz and Yuttoto the most.
TheKura: I think the highlight of the tournament was the tournament match on the last day of Skyll and Yuttoto. At that time, I and Akeopo were cheering for Yutto he is from the same Asian region and we were out of the tournament. I paid tribute to both of them because it was a great game, although I was sorry that Yutto lost.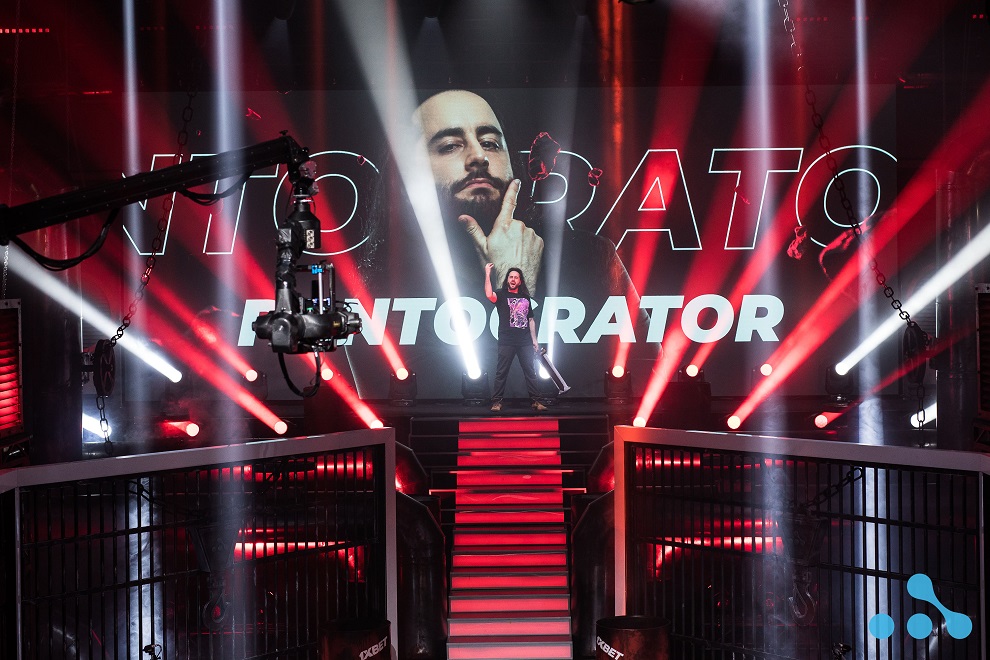 How did you prepare for the tournament?
D3xus: I didn't really do anything special for it, before traveling I played games against the people I usually practise with but with a few additions. Once we arrived in Kiev though we had 2-3 days to freely practise non-stop against the other players who were invited and I took full advantage of that, playing with as many people I could during that time.
Linkorz: I prepared for the tournament by just playing a ton lol. It got kind of exhausting towards when the event was coming up honestly, I almost burnt out because I was practicing so much, especially as Amy.
Pantocrator: I could not really prepare; I get a 2 days notice and had to jump in a plane. I still play casual online on a regular basis to avoid being too rusty, I had to rely on this.
TheKura: I thought Kilik was a character who had enough ability to show his strengths against all characters, so I focused only on him. But I realized through this tournament that this was my mistake of judgment and arrogance. In the tournament, players with many variables and various characters and styles participate. Then I should have prepared at least one more character besides Kilik. I feel that this was main difference between Group A and Tournament matches, but I didn't have the confidence to pick other characters because I didn't have enough practice with anyone besides Kilik. This was my fault and my complacency cost me dearly.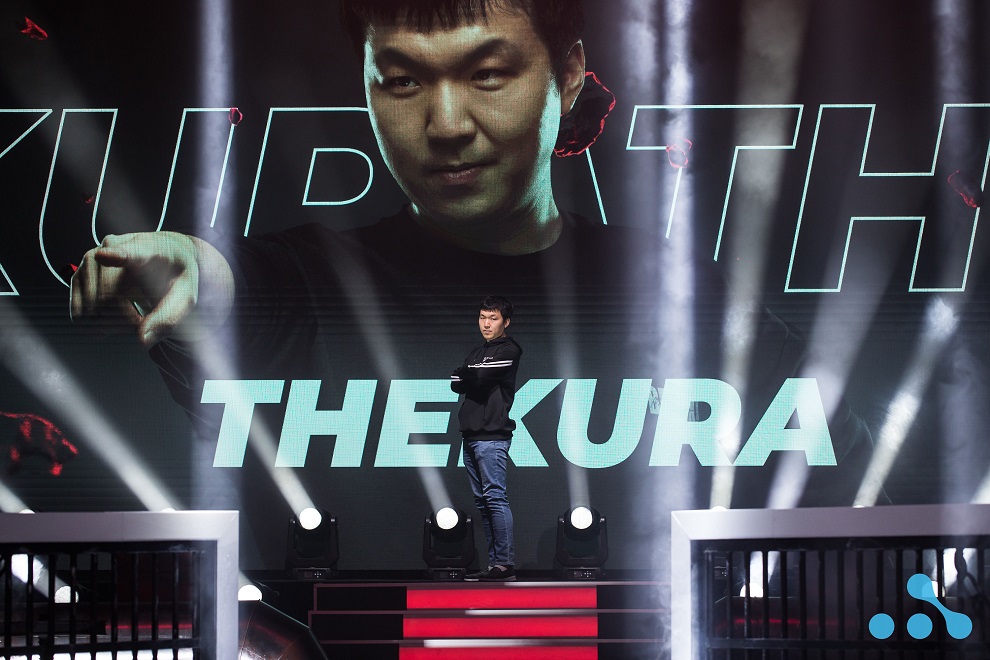 How do you feel about your performance?
D3xus: While I'm not ashamed of it or anything, quite the opposite in fact, I would be lying if I said I wasn't a bit disappointed about not making it out of the round robin. My goal was to at least make it to the top 8 but ended top 9/10, so it hurts a bit extra knowing I was just one more win away from qualifying. That being said tho I think I kept my cool quite well and managed to impress quite a few people nonetheless.
Linkorz: I think I did very well. That's all I really have to say about that, I suppose.
Pantocrator: Pretty bad. I don't mind losing, especially when the level is so high. But I was definitively not in a good condition to perform and to show what I am very capable of. Beside this I was way too much excited and lost my concentration.
TheKura: I am very dissatisfied with my recent achievements. The reason I'm not satisfied with my performance is not because I ranked seventh. Regardless of the result, I felt terrible when I checked and analyzed my own games. I can't forgive myself the sloppiness.
The people who support me told me "you made it to the top eight and your play was really great and wonderful. You've done well enough and you've shown us a great game." I really really really appreciate the people who like me and support me. Because of their support, I can continue to challenge myself and get up again even if I fail.
But apart from that, my performance in the Group and in the top 8 tournament in Group A was really the worst. I was constantly in a hurry during the game, I was not calm, and I had many chances to win during the game but I couldn't take the opportunity because I wasn't good enough. The opportunity is only for those prepared, but I was not ready.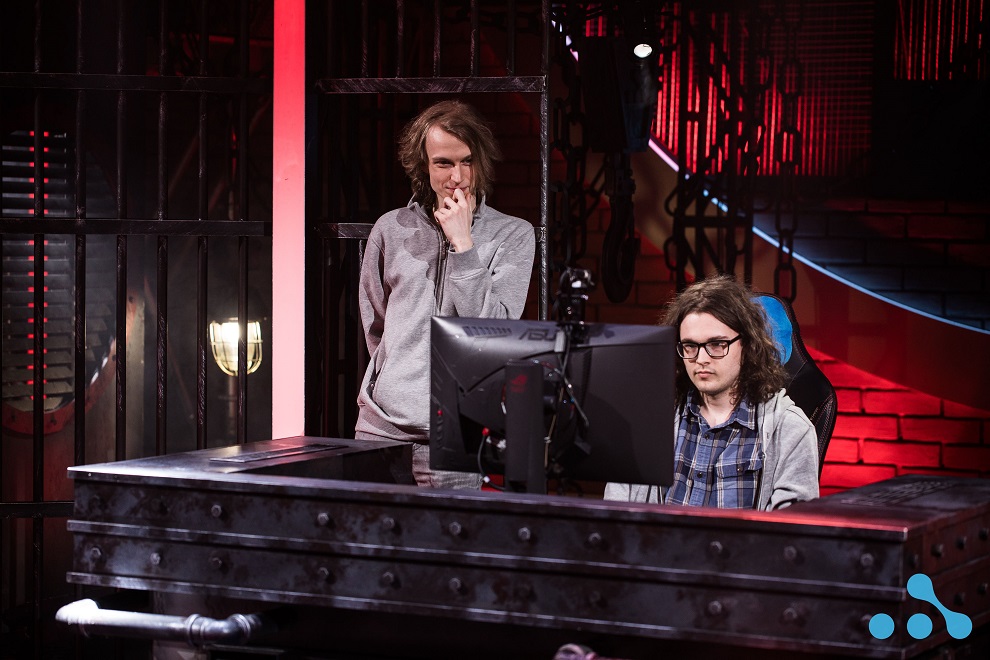 Where there any significant differences between your local competition and what you experienced at WUFL S1?
D3xus: Having only played online before as my "local competition" there was some difference although not nearly as much as I feel most people say there is. The main thing was probably the fact that it was much easier to run up guard and block very specific lows. Funny enough though I felt that some mixups actually landed more than they tend to do when I play online, but could've just been a lucky break.
Linkorz: Most of the people I practice with locally/online have very specific prepared counterplay both for me as a player and for Amy. I think the international players were nowhere near as prepared for the character as people in the Northeast are.
Pantocrator: It is hard to talk about local competition during covid. But a local has nothing to do with this kind of international event. The biggest difference is that you need to play several days in a row during hours. That required way more stamina.
TheKura: There is one thing I felt really intensively during the tournament. I think North America is the place where SC6 infrastructure is best established now, especially in USA. They have a much better infrastructure than Europe and Asia. In particular, many regular tournaments, leagues, and event games. This helps players to be challenged a lot, making them grow well and train them through motivation and continuous competition.
Once I will get a chance, I would like to have a seriously talk about establishing another tournament or league with the people in charge of the Heaven's Battle, to improve the abilities of Asian players.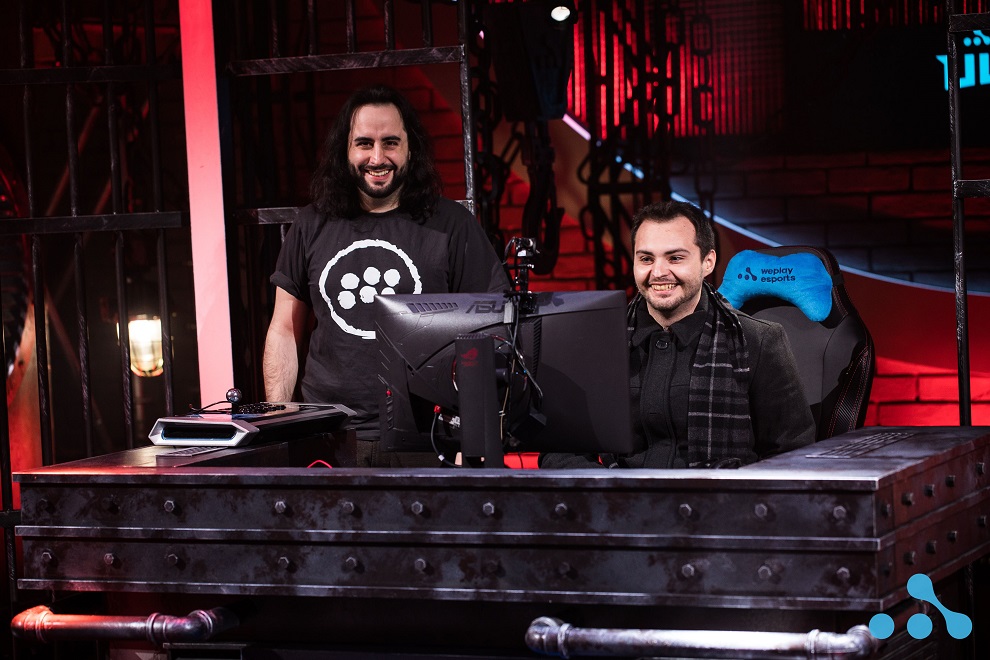 Is there anything else you will like to mention or talk about?
D3xus: While I haven't been to any previous Soulcalibur events, I have been to other events in general such as Dreamhack and EGX, and I can safely say that WUFL was one of the most memorable ones I've ever been to. I had a blast the whole time and I need to thank James Banks and WePlay yet again for allowing us to be part of this amazing experience. The production value of the whole show was off the charts as well and it was really fun to experience all the backstage preparation that goes into an event like this. I really hope that this event was just the start and that Soulcalibur 6 can be part of Season 2's lineup of games as well. And who knows, maybe it would even help motivate Bamco to give us S3 for the game itself.
Linkorz: My anxiety at this tournament was so bad that it reached a breaking point for me. People often make jokes about how I'm actually fine, and the stress is normal for me, but quite honestly, it feels incredibly debilitating at times and it makes me wonder why I even bother to compete. I expected that reaching this breaking point would lead to a panic attack or something like that for me, but it didn't. Instead, I had an emotional breakdown of a completely different variety, and completely stopped caring about the results of the match, thinking more about the roots of why I get anxious. It gave me a lot of perspective, but didn't change how I feel. So I'm not sure I can handle that every time I want to play in a major tournament haha. I think I'll need some time to properly discern whether or not I'm able to either power through it or truly overcome those feelings, but if not, competing might not be for me in the future. Either way, I had an amazing time at this event and don't regret an ounce of it. Thanks for hearing out my spiel.
Pantocrator: I'm very happy and proud to had the opportunity to play at WUFL. I would like to thank a lot the peoples who did support me until the last match. I feel motivated again to train hard. Next time, I will be fully prepared!
TheKura: As I mentioned above, I felt and experienced a lot through this WUFL tournament.
I understand what I'm lacking right now and what I need to improve. It also gave me a lot of inspiration and realization about what I should do to improve the ability and level of my Asian co-players.
Although I failed in this WUFL tournament, I will never give up for the people who support me. I will make it someday and I will definitely share it with the people who supported me. I will never give up.
Lastly, I would like to thank the person in charge of SC Portal who offered me an interview and I would like to thank the people who support me once again.
Thanks a lot for the interview!