Bonus Round was another US tournament filled with high-profile names. But this one really stands out. Not only because of James Chen's commentary, but obviously, it was very unique event highly regarded by all attendees. But why?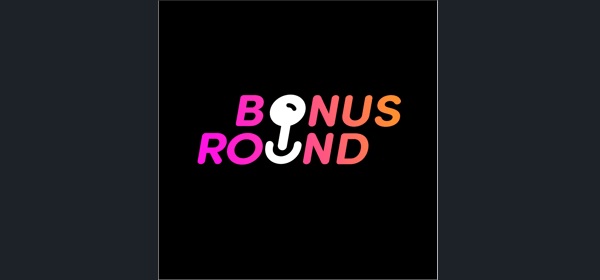 Hello! I don't think you need to introduce yourself as SC competitors (again), so… Can you tell us what is your main passion outside of SoulCalibur and fighting games?
Xephukai: Well, I enjoy a lot of different things. I love fitness, and really delved in to it again about 2 years ago. I have become very attuned to my family. That's pretty much the number one priority for me at this point and competing, though addictingly fun, has taken the mantle of hobby more so than priority. I work a lot right now and time has been consumed by a lot of "adulting."
So I would say main passions would be family, fitness and working.
RipOutlaw: My main passion outside of fighting games is being with my beautiful family. Always happy to go home and be a family man.
FatherRamon: I played a lot of Card games like Magic the Gathering and stuff. I'm just an all around nerd. Gaming is my passion. Entertaining and teaching with gaming is my newest passion. I absolutely love it.
Grand Finals
I heard only the highest praise about Bonus Round. What made it so special?
Xephukai: A few things. I have yet to ever go to Seattle. I came to compete with a goal, and executing this goal (or any goals in life) usually comes with satisfaction. I got to meet the PNW scene and I got to hang out with the big brother Ramon, and the great friend/rival BOOM. That and since I work too damn much right now, I was happy to de-escalate for a few days and do what I genuinely love doing. I also LOVE this game and competing for it.
RipOutlaw: What made @BonusRoundGG so special was that there was always something to do. A side from the amazing tournament, there were before and after parties giving players time to meet, chill, and play the game we come to love.
FatherRamon: It was efficiently run. Small wait times, great competition, amazing venue. I really enjoyed the whole "mystery" player at the end. It's just such a fun idea!
Loser's Finals
What was the best non-ingame moment of the Bonus Round for you?
Xephukai: Best 'out of game' experience during Bonus Round was probably post tournament decompressing with Ramon, Boom and Boom's friend Yulan. Just the euphoric feeling of accomplishing what you sought out to do, with good friends, in a nice city, at a nice environment… I remember just telling Ramon how much I'm enjoying the moment during that time.
RipOutlaw: The best non-ingame moment was meeting James Chen. I grew up as an 09ner watching SF4 with James on commentary. The good old days with PDXdude.
FatherRamon: Hanging with everyone was just incredible. The FAT boys are such a great group lead by a great person. Seeing so many faces that I know the names of because they come into my chat and hang with me a lot was something that gave me more energy to stream.
Was there any moment or opponent during the tournament that made you not believe you will make it to TOP3?
Xephukai: Being transparent here, no. Not trying sound like an egotistical ass, but there was no one in attendance I didn't feel comfortable playing versus and beating. There was definitely talent, and there were definitely upsets and surprises, but I genuinely had confidence in myself throughout the entirety of the tournament. Also, the goal was never to make it in to top 3. The goal was to take 1st place and get my runback VS Outlaw from losing to him at NEC.
I will say I was impressed and look forward to more play by Noxdeanoctis, though. Definitely see a lot of potential in him and his skills.
RipOutlaw: No. Florida Man is a threat but I know I can beat him. Destro got a convincing game on me but I pulled it together. That man can be unpredictably wild.
FatherRamon: Oh many! I never expect myself to do well in tournaments but I still give it 100%. When playing Razztokk I was SURE I was going to lose. He beat me so bad in Texas. It wasn't even close. But I am the more experienced player and I don't suffer from tournament nerves at all, which I know he does so I just kept it very simple. I was very fortunate that day.
Winner's Finals
And on other hand: If you will have to highlight one single play you made during the tournament, what it will be and why?
Xephukai: There was a moment when I aGI'd Siegfried aB with Xianghua's 6A+B successfully. Why? Because that shit was hot and yes I did it on purpose.
RipOutlaw: I can't really think of anything that really stuck. I had a ton of fun. There were some players I wanted to face in tournament but it just didn't happen.
FatherRamon: I think my set with RipCity was a highlight. I never had so much fun playing in top 3 of a tournament that I can recall. He's such an amazing player! I think my favorite moment was when he did "MY HAND" from super far away but I knew he was trying to build stacks so I just ran in and CE'd it. I was laughing the whole time.
Any closing words or shootouts?
Xephukai: Thoroughly enjoyed the tournament, the people and how accommodating Chapter was to myself and everyone. The city was great and I would consider this one if the best, well-planned tournaments I've been to in my 12yrs of competing. I have plans to try and make the next PNW hosted event out of the sheer enjoyment I had with this event.
Shoutouts to Chapter, my brother Ramon and my great friend Boom. Congratulations to Outlaw and Ramon for taking top 3, and GGs to everyone I got the pleasure of playing against. Being there and watching and competing definitely reminded me of how much I love this game and the community/competition. SC community is a very special group of individuals and we're fortunate to be involved in such a genuine community. Thank you to my family, friends, and community members for your support and belief in me. I couldn't be happier with the results and the tournament as a whole. Thank you.
RipOutlaw: Like to give thanks to @GoonPNW for an amazing event. Best tournament I've ever been too. Also like to give a big thanks to @ChapterXLVII. He is the reason our scene is alive. Thank you for giving us a chance to show that our souls still burn. You'll all be seeing more of Team Faustian. Check us out at www.faustianfgc.com and follow us on Twitter @EsportsFaustian for up coming events.
FatherRamon: Serious the list would be long. Everyone there was amazing, great attitudes and great company. I loved everyone that went and had such a great time! My soul will always burn. They made it burn brighter.
Bonus question (no thinking, just shoot): Best (uncommon) food you will recommend to everyone to try and why!
Xephukai: Definitely sweetbreads- don't ask, just do it!
RipOutlaw: Karaage! Idk if it's uncommon but it's finger lickin good
FatherRamon: My favorite thing to eat in NYC is Serbian food! GET IT! Grilled meats, High flavor, Serbian hooch, all of it!
Thank you for the interview!