DarthSeppius is your neighbor Cervantes player (if you are from the UK, that's it), but he is also much more. He organized and co-organized many SC tournaments, most noteworthy the ELF series for SoulCalibur!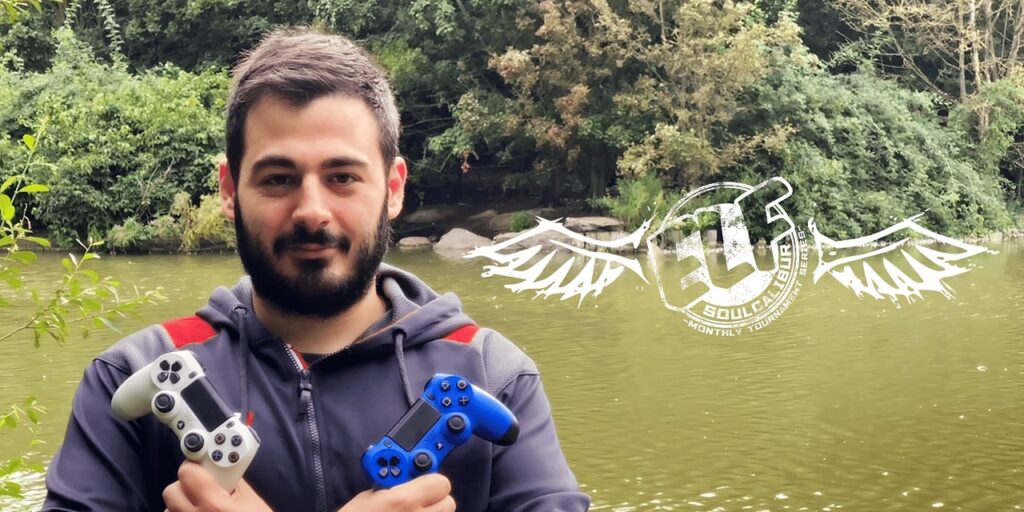 Twitter: @DarthSeppius
Birth Year: 1989… getting old just typing it
Country: Italy/United Kingdom
If you had to introduce yourself in three sentences to some SoulCalibur player who didn't know you, what would you say?
I am the mad Cervy player that does yolo iGDR! sometimes I can play it as it should be!
And I am Darth Seppius 🙂
What is the origin or meaning of your nickname?
My nickname was a composition of my love for Star Wars, especially the Sith Lord if that wasn't clear, and one joke that was coming by playing the first edition of Games of Throne the Board Game. I was always, by chance, doing the Greyjoy and since in Italian the Greyjoy effigy was resembling a giant Cuttlefish (in Italian Seppia) I ended up being called Darth Seppius. They are still calling me "Seppia melefica" back in Italy while playing board games.
How did it happen that you ended up playing fighting games?
I got hooked for a time with SoulBlade/Edge when I was little and growing up I got my Xbox with SCIV back in 2008. Thanks to UgoIvy and xxxSatanaxxx I got into more competitive Calibur and that was the beginning.
Who do you main in SC6 and why?
I have always loved Cervantes. Since SoulBlade when he was the boss, I like his playstyle, moveset, everything. It also reflects the kind of monster that I like to be while playing videogames, sweet in life and a bastard in game xD
What is your opinion regarding SC6?
Despite all the controversy about the game balance and features, I think SC6, at the best of my knowledge, is the most cared Soul by Bandai-Namco and they did an amazing job with it. I would like to have back something like Brave Edges, personally, and I am not a fun of Reversal Edge but I respect the way that Bandai-Namco is trying to innovate or try new things and I expect more in the future for SC7
If you could change one single thing about SC6 what would that be?
Remove Reversal Edge and use brave edges instead.
What do you consider to be your greatest SC6 achievement and why?
I am not really a top player, to be honest, I did good placements here and there, but personally, I think getting around 13th at Cannes 2012 back in SCV was something that made me very happy and still does since it was my first offline event ever (Yes I was an online warrior for all SCIV)
Please answer a single question that you were not asked but you would like to answer!
Pizza is the best food ever. No pineapples allowed, sorry.
Thank you for the interview!