Jason is one of the European players who perform very well in tournaments, terrorizing his opponents with some crazy Mina plays. He took part in the Introduction Series which presents you with new, slightly updated questions!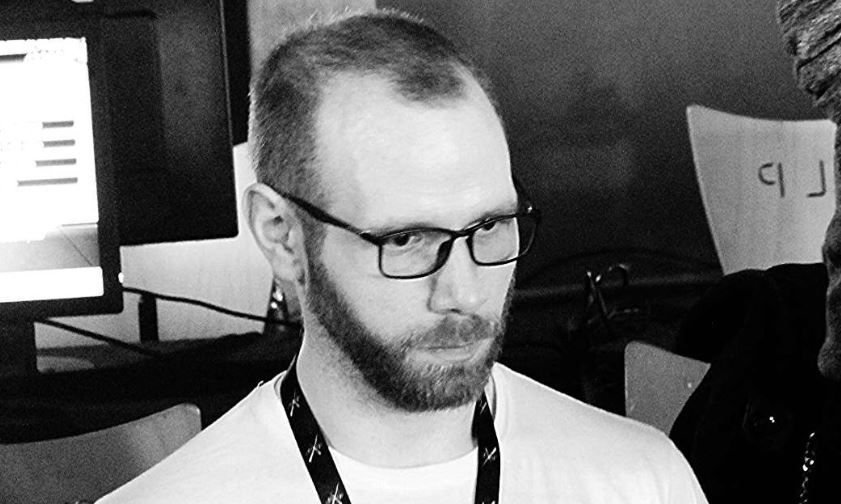 Twitter: @Jason_vsf
Birth Year: 30 years old
Country: France
If you had to introduce yourself in three sentences to some SoulCalibur player who didn't know you, what would you say?
Hi, I'm Jason.
I play neutral with Mina.
Hey, don't look at me like that, I swear it's possible.
What is the origin or meaning of your nickname?
When I started competition in SoulCaliburV, I was known as Sgt-Jason because I was a Halo player (reference to Sergeant Johnson in the Halo series). I dropped the "sgt" in SC6 because it doesn't mean anything today, but actually Jason is my real name so it's doesn't really make much more sense as a nickname. But I like it this way.
How did it happen that you ended up playing fighting games?
I play fighting games since SoulCalibur 2 on gamecube like many of us, but for me it wasn't just my first SoulCalibur, it was my first fighting game and it make an eternal mark on me.
Who do you main in SC6 and why?
I main Mina in SoulCalibur 6. I change character in every SoulCalibur so it's not a heart choice. I pick her because she is what I looking for at the start of the game : "a strong evasive character with insane guard damage and RingOut"
What do you consider to be your greatest SC6 achievement and why?
I don't think I have achieve anything special in SC6. But if I really have to give you something : I'm not that guy who put much attention about others opinion, but I like the fact many people enjoying my playstyle despite I play a character almost everyone hate. That's not really an achievement, but I'm somewhat proud of it.
If you will be able to add one more character to SC6 – either existing SC character, or a guest one – who will you pick and why?
Probably Rock because he is the only one legacy character left and a pure grappler could be a good addition to SC6. Algol could be nice too, but I can't imagine Algol and Azwel in the same game.
If SC7 will be released, what do you wish to be changed and/or kept from the current game?
SC6 is full of good idea but many of them are not well executed. The Reversal Edge is what illustrated it the best, this tool could be kept but rework, for example remove the slow mo animation and make the release deal decent damage without more effect. LH is surely the best mechanic of this game and it should be kept for future games, but remove the one that punish basic guard choice like Azwel or Mitsu 3B. The mobility is very good but we need more dissuasive stepkiller. I think GI level mechanic is trash and should be totally remove, SC has never needed something that make pokes riskier than launchers.
Please answer a single question that you were not asked but you would like to answer!
Every time you saw me lose my temper, keep in mind it's always against myself, my opponent is never the cause of my anger.
Nobody asked for it but : "EU Talim players are trash ;)"
BONUS: From what I know, you are part of SWGA – an well-known French organization that is holding FG tournaments, for example "Les Veaux Bordelais". Will you tell us more?
SWGA (South West Gamer Arena) is an association created by SoulCalibur players in 2004 at Bordeaux. "Les Veaux Bordelais" is our main event, the name is a parody (it make sense only in french) of the famous EVO. There will be always à place for SoulCalibur at our event, with efforts, time and some luck, we could be the European NEC in the future.
Thank you for the interview!