Despite her current inactivity, Taokaka Meow is one of the most recognisable content creators in SC6. Her personality, streams, all the techs and guides she posted… It is all part of what our scene is now. Sometimes in ways you will never expect!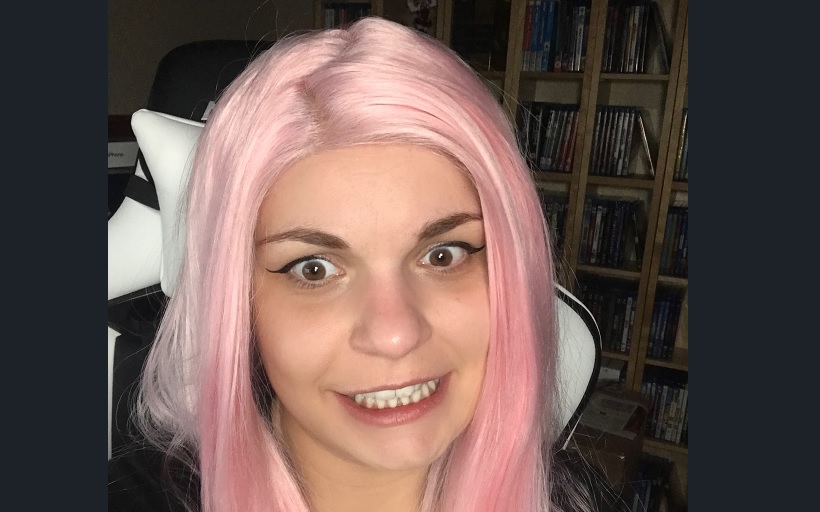 Twitter: @taokaka__meow
Twitch: taokaka_meow
Youtube: Taokaka Meow
Birth Year: 1988
Country: Ireland (born and raised in Germany)
If you had to introduce yourself in three sentences to some SoulCalibur player who didn't know you, what would you say?
Hi, I'm Tao. I have been a content creator for SoulCalibur since the release of SC6.
Streaming on Twitch asking viewers "where they are from?!" and telling them to "fight me!"; hosting events such as OFC providing the best commentary by getting Loz Kias and Aarpia to commentate them; making YouTube videos on "How to punish insert character" or simply posting silly clips on Twitter.
What is the origin or meaning of your nickname?
I changed my Xbox Live Gamertag to Taokaka Meow because I was playing BlazBlue at the time and Tao was one of the coolest fighting game characters ever next to Tira, Zafina and Harley Quinn. Shortly after I was going to attend my first tournament and a friend of mine just signed me up under that name, so I didn't really have much say in the matter and it stuck. (No, I can't play BlazBlue.)
How did it happen that you ended up playing fighting games?
Tekken 2 was my very first fighting game, which I used to play with my brother and friends. If you knew what moves happen when pushing a certain combination of buttons you were already a god. Around the release of Tekken 6, I discovered that fighting games are a lot more in-depth than I thought. I started learning everything about Tekken and became quite good at it. My first offline event was actually in Tekken 6, so as you can tell I've been playing fighting games competitively for a long time.
Who do you main in SC6 and why?
Tira, because she's my spirit animal. Honestly, I just love everything about her. Her design is amazing, her personalities are super interesting (I like them crazy) and her moveset is cool.
I know some of you like to pretend I'm a Hilde main but in my heart, I always was and always will be a Tira main. (even if I quite enjoy playing Talim these days)
What is your opinion regarding SC6?
I have been mainly a Tekken player for the longest time while also dabbling in other fighting games such as Dead or Alive, Injustice, Mortal Kombat or Street Fighter, yet I have decided to stick with the game with one of the smaller player bases. So yes, I love Soul Calibur 6.
Plus I've met the best people through Soul Calibur (Loz, Lyonide, Kellerak, Fotten, Ssylus and Blade) who are all very important to me and love very much.
If you could change one single thing about SC6 what would that be?
I know a lot of people seem to be quite okay with reversal edge at this point but I still very much dislike the mechanic.
What do you consider to be your greatest SC6 achievement and why?
A lot of people would be listing tournaments achievements here but I would like to answer this question differently.
I would say my greatest achievement would be sharing Sweaty Sets with the Calibur scene. Loz, Lyonide, Kellerak, Fotten, Ssylus, Blade and I used to do them in secret, hidden away from the world. We got only good feedback and I'm super happy about having streamed it. Plus I had a lot of fun working on the trailer with Loz and making new stream overlays from scratch. (the trailer is amazing btw you should watch it if you haven't already!)
Please answer a single question that you were not asked but you would like to answer!
I know I have not been very active lately as I am very busy with life. But I will be back eventually and I'll definitely be hosting another season of Sweaty Sets when the time comes.
Thank you for the interview!
PS: You thought this is over? Well, nope. Not this time. There is a story about Tao to be told here on SCPortal. Because, you know… In a sense, she is the reason the Portal exists nowadays.
It happened in October 2020 when I was looking for one specific Hilde tech. I knew exactly what I am looking for – and I knew it was posted by Tao about three months earlier… yet it took me freaking three hours to find the tech!! All because she was very active at that time yet I wasn't sure if she posted it on Twitter, youtube, or discord.
And in those three hours, the idea of a centralized database – or portal – for SC techs posted randomly on random places occurred to me.
For this specific reason, this tweet was also the very first one I added to Portal when I created the character pages. No one knew (up until now) but to me, it felt like the right thing to do.
So – thank you, Tao!!!
And for reference purposes, here is the tweet in question: