I'm quite sure that AkeoPo needs no introduction to any SoulCalibur player but this will not stop us from letting him introduce himself in this series!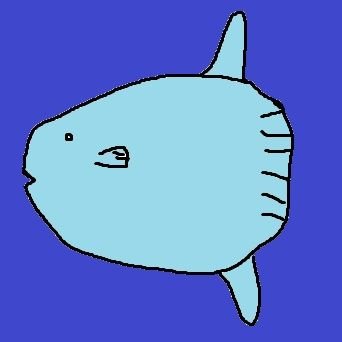 Twitter: twitter.com/AkeoPo
Twitch: akeopo
Youtube: Mr. AkeoPo
Other Media: bgw179@naver.com (sorry, can't find the true link)
Birth Year: 1995
Country: Republic of Korea
If you had to introduce yourself in three sentences to some SoulCalibur player who didn't know you, what would you say?
3문장으로 자기소개를 부탁드립니다.
I am a nice Sunfish.
저는 착한 개복치입니다.
What is the origin or meaning of your nickname?
필명의 뜻이나 어떻게 만들었는지 소개해주세요.
A long time ago, I wanted to use the nickname "agwip'o" as a nickname in some other game because I enjoyed the snack¹ a lot. However, someone had already chosen that nickname, so I went with the similar sounding "akeopo". I've used the name ever since.
¹Translator's Note: "Agwip'o" is dried monkfish, which is a common snack food eaten in Korea, usually with alcohol.
원래 다른 게임에서 아이디를 만들때 아귀포를 좋아해서 아귀포로 지으려고 했는데 누가 이미 사용중이라 비슷하게 보이는 아커포로 했습니다. 그뒤로 쭉 이렇게 쓰고 있습니다.
How did it happen that you ended up playing fighting games?
전투 게임을 언제부터 했어요? 어떻게 시작했어요?
I started playing fighting games with Soulcalibur 6. During my military service, I also had a chance to play Soulcalibur 5, and I really enjoyed it a lot.
소울칼리버6 스팀 출시하고 소울칼리버6를 온라인으로 시작했습니다. 계기는 군대에 있을때 아주 잠깐 소울칼리버5를 해보고 게임이 마음에 들어서.
Who do you main in SC6 and why?
소울칼리버6에 어느 케릭터 쓰고 쓰는 이유도 설명해주세요.
I use Setsuka, Tira, and Nightmare currently. When I started playing SC6, I used Tira. I got a bit of stress due to her moves' properties not working as intended, but playing with Tira was mostly alright. Now I'm using Setsuka much more often. I really like her cool techniques, and she's fun to control input-wise. Nightmare is just a breath of fresh air to play as. But I think all three of them are really cool characters.
세츠카와 티라,나이트메어를 하고 있습니다. 게임을 티라로 시작했고 지금도 사용하고 있습니다. 가끔 기술의 판정문제로 스트레스받지만 그래도 괜찮습니다. 지금은 세츠카를 더 자주 사용하고 있습니다. 기술이 멋지고 조작하는 재미가 있습니다.나이트메어는 시원한 한방을 가지고 있는 캐릭터입니다. 셋다 멋진 캐릭터들 입니다.
What is your opinion regarding SC6?
소울칼리버6에대해서 어떻게 생각하세요? 자기 의견을 작성해주세요.
It's a good game. But there aren't a lot of players. At the beginning of the game's life, there were some large mistakes from the developers (such as the matchmaking system), as well as other unfavorable conditions (such as Corona) that all in all make it a bit of an unfortunate game to me.
좋은 게임입니다. 하지만 플레이어가 많지 않습니다. 게임 오픈 초기의 제작진의 대응실수가 있었고(매칭 시스템) 여러 악재(코로나 등등)가 겹쳐 아쉬운 게임입니다.
If you could change one single thing about SC6 what would that be?
소울칼리버6에 대해 한 가지만 변경할 수 있다면 무엇을 바꾸겠습니까?
Remove nonsense ringouts!
터무니없는 링아웃
What do you enjoy the most about SC6?
소울칼리버6 내내 자기의 제일 대단한 서취는 뭐라고 생각합니까?
I enjoy discovering new practice methods.
재밌게 연습하는 방법의 발견
Thank you for the interview!
And also, big thanks to Heaton for arranging, organizing, and translating this interview!!!