Today, our series will bring us back to Latin America. The quest may be humble by himself, but others consider him to be one of the best LatAm players overall: Please, meet Tenshi!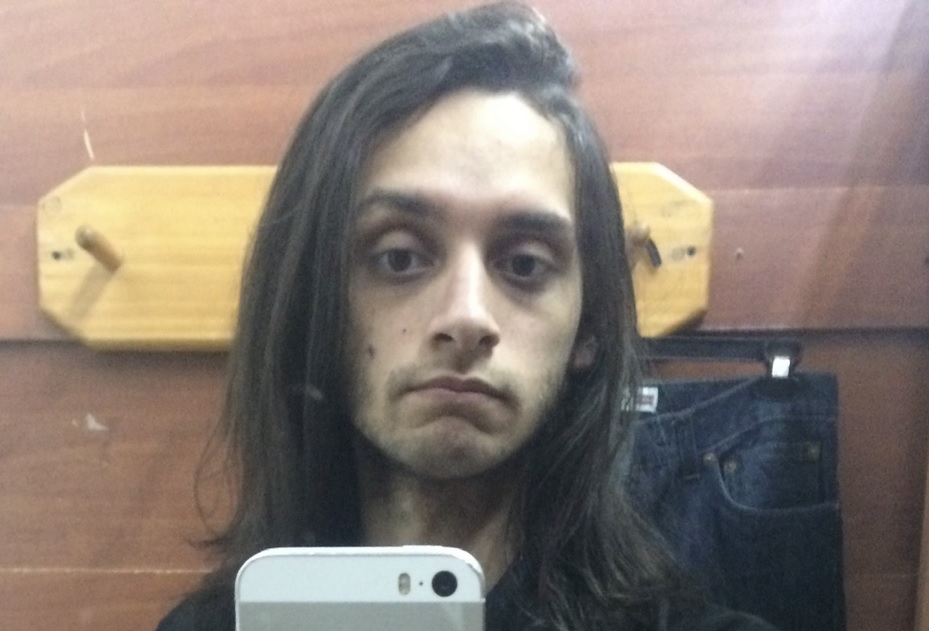 Twitter: @uliseschj
Twitch: tenshi__l
Youtube: TENSCHI ch
Birth Year: September 19/1997
Country: Costa Rica
If you had to introduce yourself in three sentences to some SoulCalibur player who didn't know you, what would you say?
I am just someone who enjoys to play, steal turns and mashes sometimes (many times).
I only know how to play Sophitia, there are better Sophies but if you have questions I can help you.
Do not ask me about other characters because I do not know how to play them haha
I am pretty calm and happy person, I almost never get mad at videogames and I really enjoy to play with friends.
What is the origin or meaning of your nickname?
You know some people think my name is a reference of Sophie´s stance "Angel step" because Tenshi means angel in Japanese, however that is not true. My nickname comes from an anime named "Angel beats", and there is character there that its nickname is also Tenshi, when I watched the anime years ago, I really liked that character and also the name.
How did it happen that you ended up playing fighting games?
I was never a person who was into fighting games, I played sc2-sc3 when I was a kid but I did not understand them but I really enjoy them, played a bit of SC4 and sc5, but I did not like them that much. I have always followed the series, and when SC6 came out I pre-order it because of how good the characters, gameplay, stages, etc looked like. For me is the best SC game and I decided to invest way more time to play it.
Who do you main in SC6 and why?
Sophitia, I do not know I like how she looks like (aesthetically). And also her playstyle. But also I have always loved greek mythology. But there is too much else.
What do you consider to be your greatest SC6 achievement and why?
I do not compete for many reasons, including work, school, time, etc. But I would say my greatest achievement is the fact that I had the opportunity to know many amazing players and friends while playing this game.
If you will be able to add one more character to SC6 – either existing SC character, or a guest one – who will you pick and why?
To be honest I am not sure if would add one more character, but maybe I would add Rock, I would like to see another grap-focus character on the game.
If SC7 will be released, what do you wish to be changed and/or kept from the current game?
I would remove reversal edge. I do not like that mechanic.
Please answer a single question that you were not asked but you would like to answer!
I would like to add, that I am grateful to meet people like Xephukai and Lolo. I played many good players. But they have given tips to improve my gameplay and gave me the opportunity to play with them. But more importantly amazing human beings, I do not know them personally but I can say they are very great people, and I wanted to give them shoutouts. Also to my bro hibachi, aneduee, khent, I love the parsec sessions we have had.
BONUS: You can hang out with one SoulCalibur character of your choice. Who it will be and where will you two go?
Sophitia, to a bakery in Greece to eat bread haha.
Thank you for the interview!